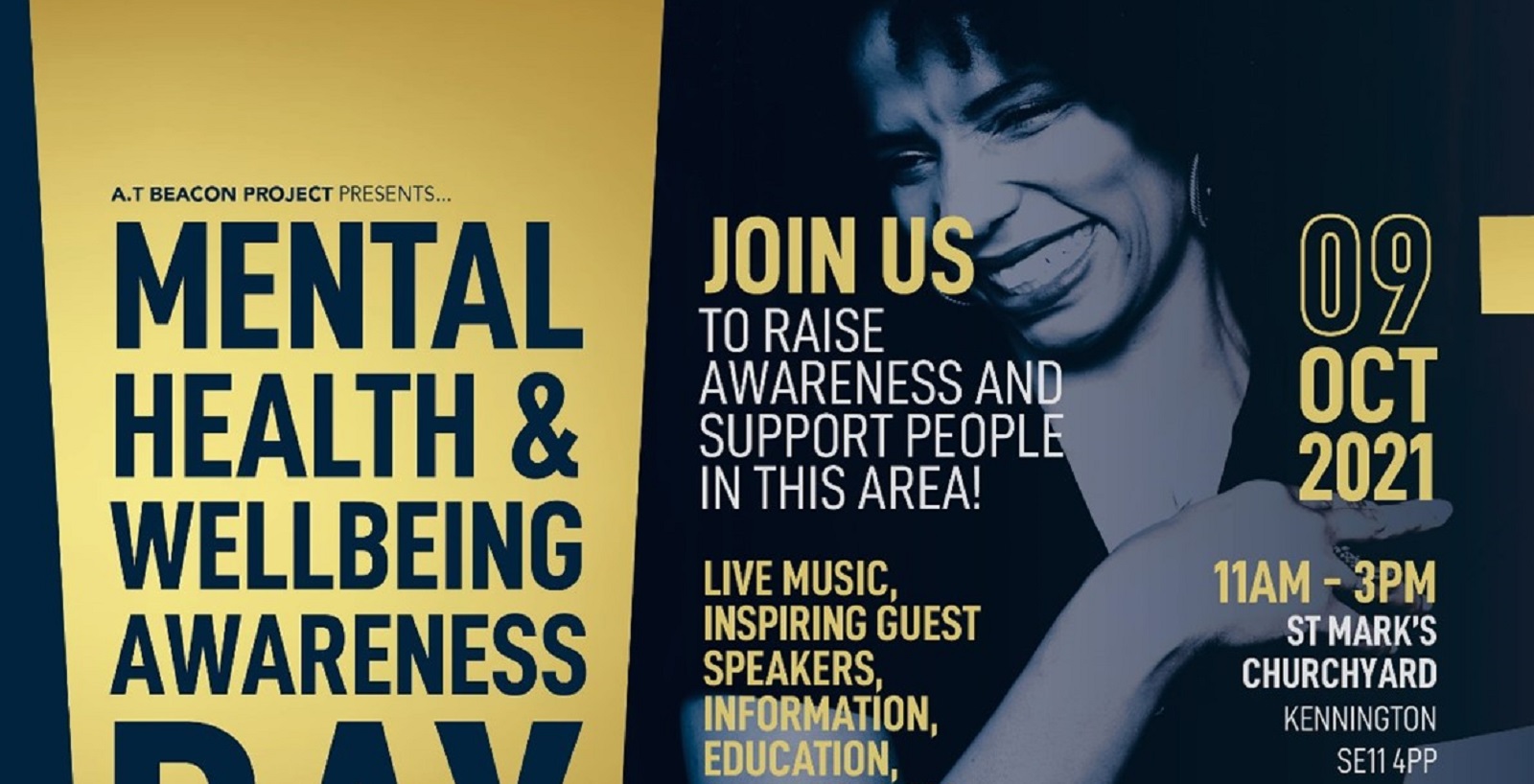 On Saturday 9 October we will be celebrating World Mental Health Day with a community event at St Mark's Church, Oval (11am – 3pm).
Join us for live music, inspiring public speakers, information, education and networking.
The last few months have been hard on everybody and we are all likely to be dealing with stress, feeling low, worrying too much or not sleeping as well. There are simple steps any of us can take to feel better.
The Five Ways to Wellbeing
Evidence suggests there are five steps we can all take to improve our mental wellbeing – Connect ,Be active, Take notice, Keep learning, Give.
If you give them a try, you may feel happier, more positive and able to get the most from life.
Lambeth's Living Well Network Alliance website brings together all of the information on how to access support for mental health in the borough, with links to pages about:
World Mental Health Day October 10 2021
For this year's World Mental Health Day on October 10, we're also sharing information including the Every Mind Matters 'Mind Plan' quiz which focuses on finding your own "What works for me", with simple tips from people experiencing poor mental health, experts working on treatment, and NHS-approved little things we can all do to look after our mental health.
We're also sharing advice from expert partners on mental health for different kinds of people, including the Lambeth LGBTQ+ community and people with Autism.
For more information on World Mental Health Day