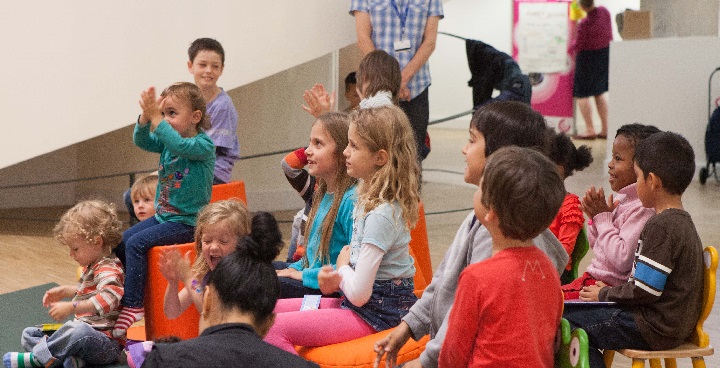 The popular Wriggle & Rhyme group, that operates in other libraries across the borough and used to be provided in Carnegie library, is now taking place every Wednesday morning in St Saviour's Church, just over the road.
The sessions, for under-5s, will run at St Saviour's until Carnegie reopens, with a library returning alongside wider community uses and a proposed gym in the basement.
The Carnegie Library Reading group, which meets every first Monday of the month, will also be hosted in St Saviour's and supported by Lambeth Library Service.
Talks are ongoing to facilitate other community groups that previously used the Carnegie building in a similar way.
The cost of hiring St Saviour's is being met by Lambeth council.
Word from the Cabinet
Cllr Jack Hopkins, Cabinet member for Business, Culture and Regeneration, said: "I'm glad we are able to provide some alternative accommodation for this children's library group that is so well loved.
"I know the temporary closure of Carnegie has been tough for those residents that used the building so regularly, but the reopening is in sight, and in the meantime I'm sure Wriggle & Rhyme and the book group will prove just as popular as ever.
"When Carnegie reopens it will not only have a library service, but plenty more on offer, with the building and new activities run by a dedicated community group.  It will be a great resource for the local community once again."
The future of Carnegie
It is planned that a Neighbourhood Library service, provided by Lambeth council will open in the refurbished Carnegie building, alongside other community uses and a new gym in the basement, provided by the council's social enterprise leisure provider GLL.
An asset transfer process is currently underway with plans from two different community groups being independently assessed with the view to one of them taking over responsibility for the ground and first floors of the building.
Plans to excavate the basement at Carnegie to provide the gym, will be decided at a planning committee meeting on Tuesday 7 February.
Wriggle & Rhyme runs every Wednesday from 10am to 12pm at St Saviour's Church, Herne Hill Road, SE24 0AY