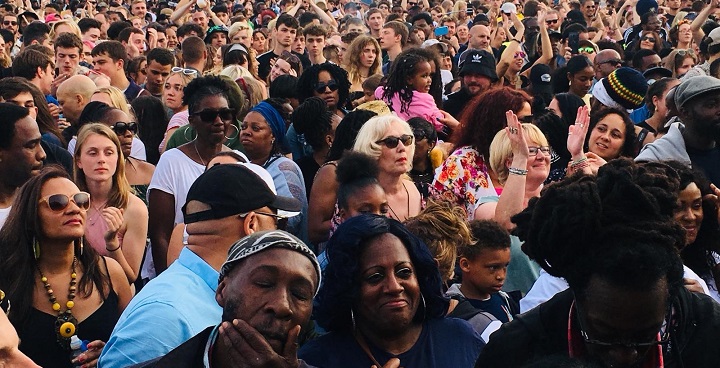 Huge crowds packed out the 45th Lambeth Country Show over the weekend as the community came together to celebrate the best of both the city and the countryside. The annual free show in Brockwell Park is funded and run by Lambeth council. It features everything from medieval jousting to world class reggae, vegetable sculptures and international cuisine – all with a unique Lambeth vibe.
Clouds cleared, crowds grew
Heavy rain coincided with Lambeth Deputy Mayor Cllr Philip Normal officially opening the Lambeth Country Show on Saturday at noon. But once the clouds cleared and the sunshine strengthened the crowds grew and grew with more than 120,000 people through the gates over the course of the weekend. This concluded another safe and successful show for the borough.
Word from the Cabinet
Cllr Jack Hopkins, Lambeth Council Leader, said: "This weekend's Lambeth Country Show was brilliant; diverse, inclusive and really good fun. Simply Lambeth at its best. There was so much to see and do over the weekend, and I was particularly pleased that we hosted our own youth led stage for the first time in partnering with Brixton based youth organisation Livity. I look forward to building on the enthusiasm, unity and spirit that the success of this years Lambeth Country Show has generated."
Different stages
Big crowds saw performances in the Main Arena from the Cavalry of Heroes and others. The Village Green featured choirs and bands throughout the weekend and The Farm area featured Vauxhall City Farm among its many attractions. Sunday night at the Lambeth Country Show was closed out with headliner General Levy, the ragga MC, taking to the main stage for a storming 65-minute set.
For more information
For more information visit the official Lambeth Country Show website