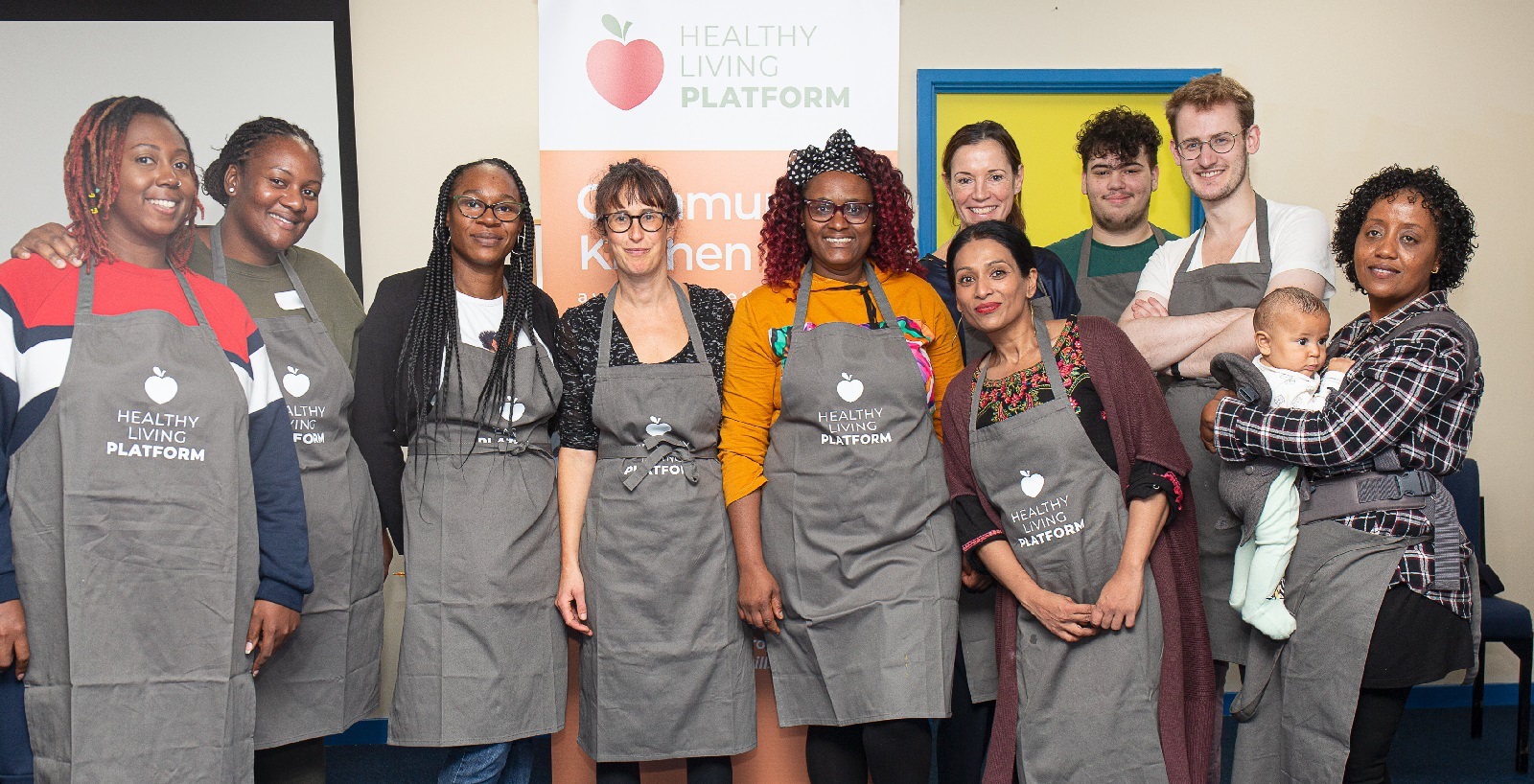 Healthy Living Platform is a Lambeth-based charity supporting communities on food projects. They have also now become an accredited Living Wage Employer.
Helen Wiggins, Strategic Development Director, says: "We believe in valuing people for their skills and experience – and that includes paying fair wages for their contribution. We currently have four full-time and six part-time staff, with three part-time contractors – all paid London Living Wage or above.
"Knowing we provide good working conditions, including pay, means more capacity to spend on teambuilding, enhancing and improving skills within our staff.
Thriving neighbourhoods
Healthy Living Platform has run activities since 2018, set up as a company in 2019 and became a registered charity in October 2021.
"Our mission is seeing whole neighbourhoods thriving, with all the tools they need for a healthy lifestyle. We grew substantially during the pandemic, responding to the borough's need for healthy food support and volunteering opportunities.
"We continue to thrive with the emphasis on putting communities at the forefront of our projects – all co-produced with communities that benefit from them and almost 100% led by volunteers. These include weekly community food pantries, a Surplus Food Hub distributing food to households via over 35 community groups, and Food Ambassador courses where local residents train to cook healthy food and gain their Level 2 Food Hygiene certificate.
Accreditation
"It's a really simple process to become accredited and will reflect positively on you as a business. Go for it! Lambeth is a rich and diverse borough with so many of the skills businesses and charities need on the doorstep. It's important to ensure your team feel valued and able to earn a fair wage – particularly amidst a growing cost-of-living crisis."
Living Wage Place
Lambeth Council is on a journey to make Lambeth a Living Wage Place, using a place-based approach to support families, communities and our local economy by uplifting low-paid workers to the real Living Wage.
With 75% of Living Wage accredited businesses reporting improved motivation and retention rates, the benefits of paying London Living Wage are clear.
Find out more