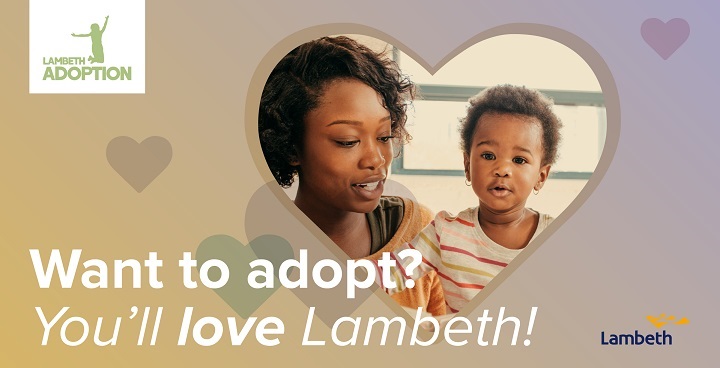 To celebrate Adoption Week (15-22 October), Lambeth Council is inviting residents to find out more at a series of informal events. Lambeth adopters will be on hand to describe their own experiences and share tips.
Adopters needed
We urgently need adopters for all kinds of children, including babies, young children, and brother and sister groups. We also need people to take part in our Fostering to Adopt service. Fostering to Adopt is a different way to adopt children whilst decisions are made about how they will be permanently cared for. Adopters who foster first give these children greater continuity and security should the court decide adoption is the best decision. People who Foster to Adopt are resilient and able to put a child's needs before their own as there is a possibility the child will return to their birth family.
 Word from the Cabinet
Deputy Leader of the Council (Children and Young People), Cllr Jenifer Brathwaite, said "Children waiting for adoption in Lambeth come from a diverse range of backgrounds – but they all share the same need – to find a loving and stable home. Adoption is a significant decision and one that takes a lot of patience, determination and commitment. This will be a fantastic opportunity for you to hear from people who have been through the adoption process, and have a face-to-face chat with a specialist social worker from the adoption team."
Lambeth adopters: case studies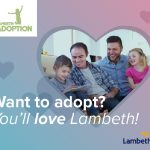 Teachers Julie and Rebecca were ready to start a family and were matched with a 3-year-old girl and 4-year-old boy of mixed Irish and Caribbean heritage.  Julie explains "We've never felt being a same-sex couple was a barrier. Every member of staff at Lambeth has been very open and accepting – and through events, we've met such diverse adopters, including lots of other same-sex couples. We've built up a good network because of this." Initially they had wanted to care for one child but were asked to think about a brother and sister. "We hadn't set out to have two children but they were a good match and we thought 'why not?'"
Choosing Lambeth
Rebecca talks about the benefits of choosing Lambeth "We had lots of valuable training and the staff were always very helpful. The process had its ups and downs. We very nearly gave up, but glad we didn't. The support we've had post-adoption has been fantastic. We have a social worker we feel we can contact and trust and she's been very proactive. It's important to know that there is support from Lambeth afterwards." Julie remarks "We feel so very proud of our children. Our lives have been transformed, and turned upside down, but enhanced by the experiences we've had. It's been a lot of hard work – we've had to learn a lot about the issues with adoptive children and get lots of support from our social worker, the school and counselling services along the way."
Parenting plus
Rebecca adds "We're both teachers so felt we would be prepared. But nothing can really prepare you for becoming a parent – and being an adopter is like parenting plus! We'd recommend to anyone thinking about adopting to talk to others who have adopted, get as much support in place as early as possible – don't do it alone."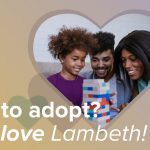 A&E Nurse Nikki and Paul, a Film Producer were a family with one birth son when they decided to adopt. Nikki explains  "We'd never planned to have only one child but were unable to get pregnant again. Adoption had always been at the back of our minds. We waited until our son said he was ready, and when he was, this became a catalyst to looking for an adoption agency. Our son wanted a brother. And having already raised a boy, my husband and I wanted a girl, so felt this was a good reason to adopt a brother and sister group." Their adopted son was two and his sister was 10 months when they came into their lives.
Warnings
"We were told all sorts of worse-case scenarios. For example, because our adopted son had been premature he was at high risk of learning and physical disabilities. He also had many moves before he and his sister came to live with us and there were concerns about his ability to form secure relationships. But despite his challenges from birth, our son has now met all of his targets at school and is thriving. And we've been able to develop very close and positive attachments with both children."
Personal care
Paul credits the support they got from Lambeth guiding them through the whole process "Our Adoption Social Worker was fantastic and gave us really personal care, he definitely went the extra mile. He was very encouraging and came to every meeting with us. On paper some of the difficulties these children face can seem enormous. So when you start to see the benefits of the care you put in, how much they transform from the stability you've been able to provide – and of course all the love you get back – it makes everything worthwhile. It takes a strong person to become an adopter. It's emotional and it's not always easy. But adopting our two children is the best thing we ever did, second only to having our own child."
---
For more information
The events – Tuesday 16 October from 6 to 8pm, and Thursday 18 October from 2pm to 4pm, will take place in the Mayor's Parlour at Lambeth Town Hall in Brixton. Please register online so we can provide refreshments for the right number of people.
Lambeth's Adoption Service is a professional and friendly team and welcomes adopters from all backgrounds. There's no upper age limit and you don't have to live in Lambeth to adopt with us. See our information pages
If you miss the event you can also call 020 7926 8710 or email to speak to a member of the team.