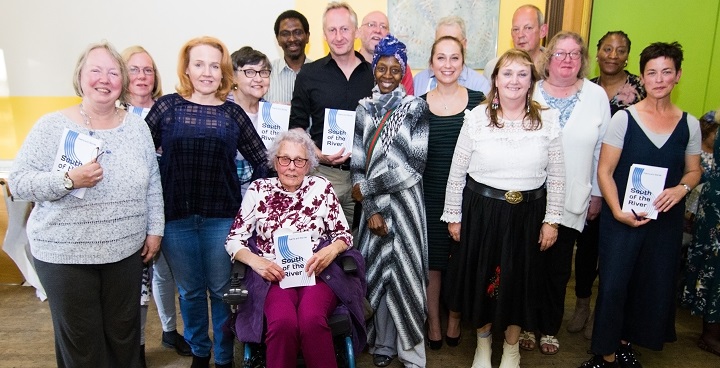 AgeUK Lambeth runs a fortnightly creative writing group through our events service, MYsocial, and new poetry book 'South of the River' is the result.
Publication
Ray Little has run the group – one of many events that Age UK runs to bring older people together for health and wellbeing – for about 18 months now and it has been a huge success. So much so that the writers have pulled together all their work and created and published their own book.
Confidence and creativity
Ray says: "The individuals in the group have really grown both in confidence and creative technique, so much so that this time last year I decided to start a project of collecting poetry, short stories and essays from both this group and my other group in Bromley, with the idea of putting it into one volume.
20 writers come together
"After much hard work from the 20 writers involved, we have released a paperback anthology of this work, titled South of the River. This is an enormous success not only for the members of my group, but for Age UK Lambeth and MYsocial,whose backing has enabled these writers to find a place to express themselves which they otherwise might not have found."
Imagination – it's all here
The book is a labour of love and completely non-profit. The whole point of the project was to encourage the writers to dig deep inside themselves for their best work and to enjoy the thrill of seeing their name in print, and they are so excited. Some authors are already published, others are showcasing their work here for the first time, but they all have one thing in common; imagination. Romance, history, murder, sci-fi, sex and horror – it is all here.
For more information