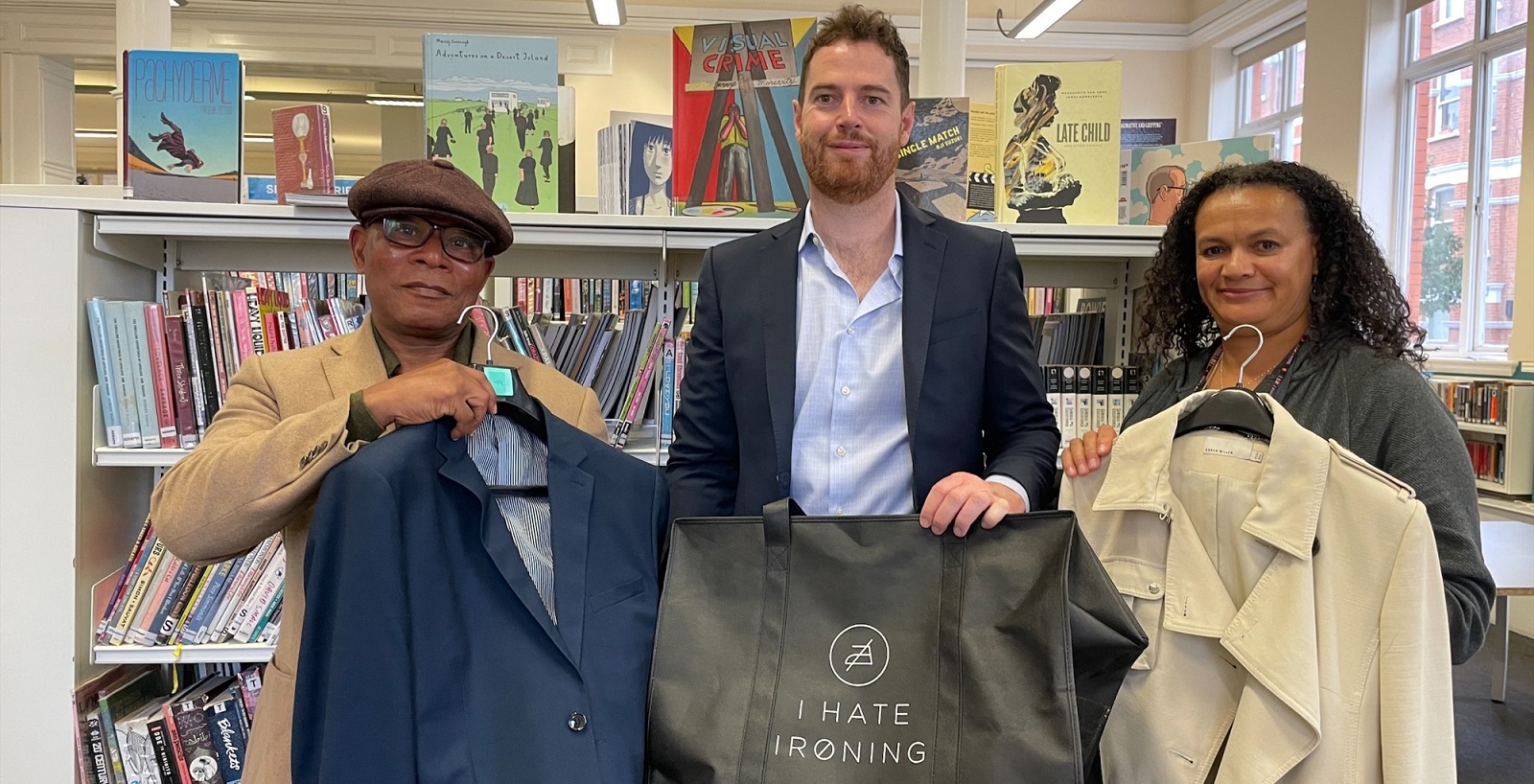 Brixton-based ihateironing is relaunching the Brixton Library Workwear Scheme. Workwear lends clothes to help local job seekers look and feel their best for interviews. The scheme was on hold for the COVID-19 pandemic, but now Matt Connelly, ihateironing Founder and CEO, says "With the new cost of living crisis, we feel impassioned to reignite the scheme and provide much needed support to our local community."
Looking your best for a dream job
Lambeth's average unemployment rate is among London's highest. Connelly hopes that helping people look and feel their best will help them land dream jobs. "Now, more than ever, many people can't afford expensive outfits they'll only wear a few times. First impressions are extremely important at an interview, and everything from your physical appearance, to body language, to confidence is taken into account."
Clean and fresh
Interview clothes can be donated to ihateironing or collected. They are professionally cleaned and delivered back to the library for job seekers to borrow. After every interview, ihateironing collect and clean the outfit for free, then return it to the library.
Word from the Cabinet
Cllr Donatus Anyanwu, Lambeth's Cabinet Member for Stronger Communities, Leisure and Sport, said: "With the cost of living crisis, unfortunately more people will struggle to afford purchasing outfits for interviews. Lambeth's libraries are vital community spaces for all our residents, so it is fantastic that we are able to offer this service that will assist residents and ensure they are one step closer to securing a job."
Wider support
Jobseekers can now also request specific garments and sizes. ihateironing contact them when a match is found. Matt said: "For now, we want to make sure people in Brixton and surrounding communities know about this service. If the partnership proves a success, we'd love to engage with other libraries and employment and training charities across the capital. We'd welcome wider support, particularly from third sector organisations whose clients may benefit, and local businesses that may be happy to donate new clothes. Our aim is to be able to offer a full range of outfits to cater to everyone's needs."
For more information
Matthew Connelly, Founder and CEO started ihateironing from his bedroom in 2014. Now, a network of local entrepreneurs and master cleaners, and helps facilitate the donation of clothes to the library.
ihateironing was one of 16 London not-for-profit organisations to benefit from support from London City Airport's Community Fund. The grant went towards buying clothes to supplement donations, to help support as many people as possible.
Brixton Library regularly hosts events and initiatives to benefit local jobseekers, including workshops to help job seekers practice interview skills.
For more about ihateironing and Brixton Library Workwear Scheme, please contact mailto:reena@ihateironing.com or mailto:initiatives@ihateironing.com
To donate clothes to the scheme, please visit this page. To request specific garments for lending, please submit this form.