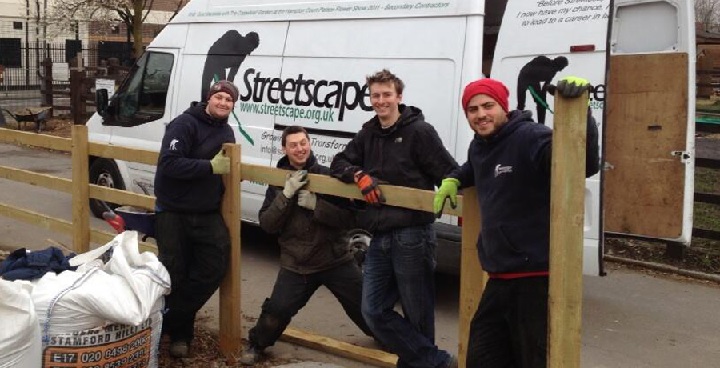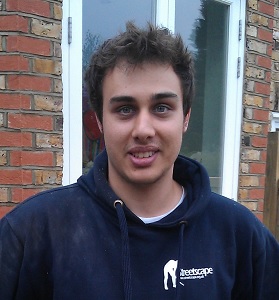 Eli Jamois, 24,now  has his sights set firmly on a long-term career outdoors. He had previously done some garden maintenance work and a tree surgery course, but the apprenticeship with Streetscape has opened his eyes to the range of opportunities in the industry.
He's discovered a liking for the hard landscaping jobs where he can build things from scratch and see customers' reactions:
"The hard landscaping is something I'd never thought about and is now what I want to focus on. You can do a lot with it – it's a good career. Long term, once I've worked for someone else for a while, I want to set up my own business."
Thinking about becoming an apprentice?
Eli does advise anyone considering an apprenticeship to think about it seriously – to research the employer and get a feel for the company. He has nothing but praise for Streetscape, which carries out all its apprenticeship training in house.
You can find out more about apprenticeships and register at www.apprenticeships.org.uk
Let us know your experience of becoming an apprentice by commenting below.
Spotlight on Streetscape
Based in Myatt's Fields Park, Streetscape is a home-grown, award-winning social enterprise that provides quality apprenticeships in landscape gardening to long-term unemployed 18-25 year olds.
James Gubb and Guy Watts, who co-founded the business in 2011, are using their passion for horticulture to help young people gain the skills and experience they need to build a career. Guy explains, "It's what we always set out to do. There is a skills shortage in the sector and horticulture has always been my passion. I want to share this with young people and support those who may not have enjoyed school or had other opportunities."
This spring travel is in the air for their four new apprentices. Two will be going to Amiens in France for a week long planting project and the other two will build a wildflower meadow on the west coast of Wales.
The apprenticeships last for one year, with all training conducted by the Streetscape team and assessed every six weeks. This way, as James explains, it's much easier to link the studying to the work that an apprentice is actually doing.
Streetscape's most recent graduate has just got a job with Gavin Jones and it's clear to see how proud the team are. The success of Streetscape and its graduates is proof they have a business model that works.
You can find out more about supporting Streetscape and the apprenticeships at www.streetscape.org.uk or by emailing  info@streetscape.org.uk
Could you employ an apprentice?
Apprenticeships can strengthen your organisation and help it grow, whilst reducing training and recruitment costs and increasing productivity. There are more than 1,500 different apprentice roles in over 170 different sectors.
Contact Lambeth Working to find out how we can help you find an apprentice and access some of the funding that might be available. Email apprenticeships@lambeth.gov.uk