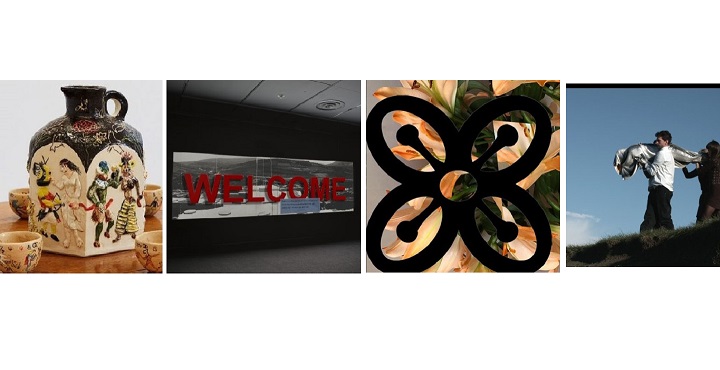 On Art Night (Saturday July 7), Vauxhall Park, the Garden Museum, the British Interplanetary Society, the South Bank and more Lambeth locations host international artists' work free to visitors.
Word from the Cabinet
Cllr. Sonia Winifred, Cabinet Member for Equalities and Culture, said: "This will be a unique experience in Lambeth – a culture trail featuring new talent and internationally renowned artists that also gives Londoners and visitors the chance to explore the history and architecture of iconic local sites."
Supporting art in Lambeth
Art Night also put out an Open Call for local artists, galleries and curators to join – including work supported by grants from Lambeth Council.
Healing Exercises for Limitless Potential (H.E.L.P): live collaborative sound work at Gasworks by Evan Ifekoya and Hannah Catherine Jones, seen as a time capsule for the post-apocalyptic future that is today — a mediation on meditation and healing for black folk.
Beaconsfield Gallery Vauxhall opens its entire site to the collective of women behind the exhibition In Whose Eyes?; Dafna Talmor talks with Mel Jordan about sustainability and collective action as part of Collective Vauxhall; and a sound and performance event by Spirit_Off put the'disco' into 'discourse'. (Please book in advance)
Morley Gallery presents txtʃərz video installation by Turner Prize-winner Elizabeth Price. It follows a strange, rapid contagion of muteness, with the story delivered by academic authors writing about the silence and its meaning. With experimental musical performances – John Luther Adams' Sila: The Breath of the World, improvised accompaniment to Fritz Lang's silent masterpiece, Woman In The Moon and Middlesex University's Tuned Out Art Ensemble.
At the Brocket Gallery, the basement becomes an immersive den serving 'Arrack Punch'  – famous from Vauxhall Pleasure Gardens – and guests participate in hourly artist-led tours and the 'Ceremony of the Loving Cup' (dating back to Saxon times) with Doulton Pottery's Loving Cups updated by ceramicist Ben Hughes.
The Workshop, Lambeth High Street features 'Odyssey – the Journey Home', inspired by the Trojan Wars, starts with a procession from Whitehart Dock, with evening workshops where the public can participate – making artefacts, talking with artists and joining guided tours.
---
For more information
See the information pages for Art Night and individual galleries