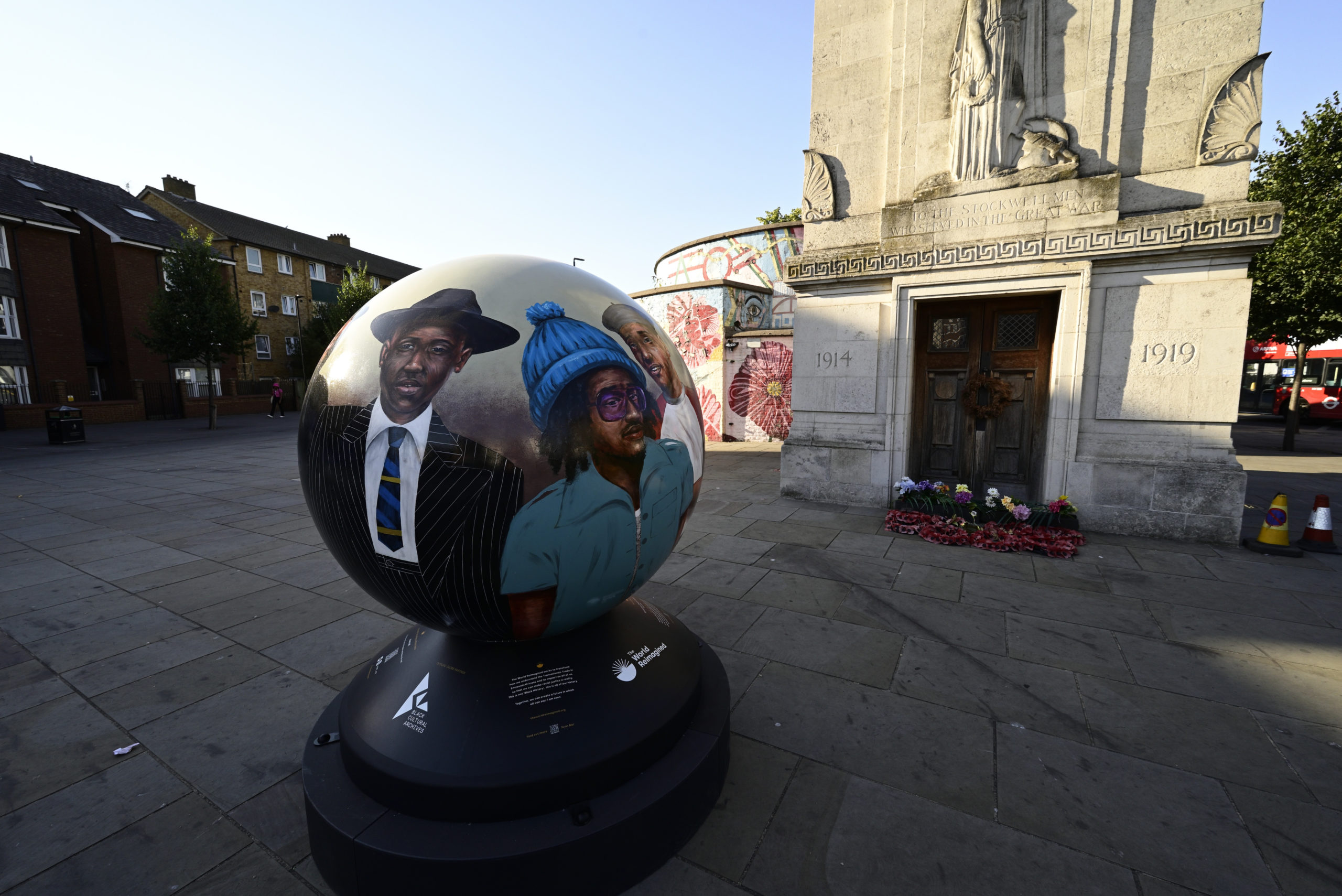 The aim of the project is to educate and discuss how we understand the Transatlantic Trade in Enslaved Africans and its impact, working with local community organisations, with a focus on racial justice and shared history. It features a trail from Lambeth to Southwark.
The local trail runs from Peckham up to Borough Market and over to the South Bank and Waterloo, onto Vauxhall and then down to Stockwell and Brixton, ending at Windrush Square.  There is a community globe in Peckham and one in Brixton, that have been designed by artists working with local people. Lambeth Council is now looked at the opportunities to keep this globe at the end of the project and find a permanent home for it.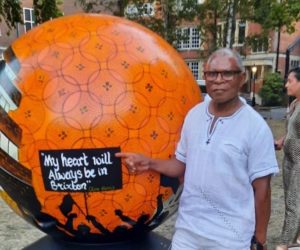 Cllr Donatus Anyanwu, Lambeth's Cabinet Member for Stronger Communities, Leisure and Sports, said: "We are delighted to be a host borough for this important educational, engaging and creative project. It approaches a painful historical period in a way that improves our understanding of the impact and legacy of the slave trade.
"The Transatlantic Trade in Enslaved Africans has never really been properly addressed or taught in our educations system. For the sake of honesty, learning and avoiding the mistakes of the past The World Reimagined has a really important role to play for us all."
There is an accompanying app and website for visitors to use to navigate the trails and explore themes around the slave trade and racial justice and how they connect to the local area. The locations, themes and artists for the Lambeth globes are as follows:
The project has been accompanied by an extensive learning programme, including community workshops, heritage trails, schools resources and there is a schools exhibition of smaller globes, that have been created by local schools in Lambeth and neighbouring boroughs. Three of these globes are currently being displayed in Lambeth Town Hall's reception area where residents can also see them.
Michelle Gayle, co-founder of The World Reimagined, said: "We know that the greatest force for progress and justice is people coming together in understanding, in conversation and in action. That is what we have seen so far in the artists, activists, schools, community groups, businesses and councils who have made The World Reimagined possible.
"And these thought-provoking, challenging and inspiring works of art that are now transforming the streets of our host cities invite us to understand it is not 'Black history' – it's all of our history. And all of us have a role to play in the work of making racial justice a reality. So we hope you will explore the trails and join the conversation."