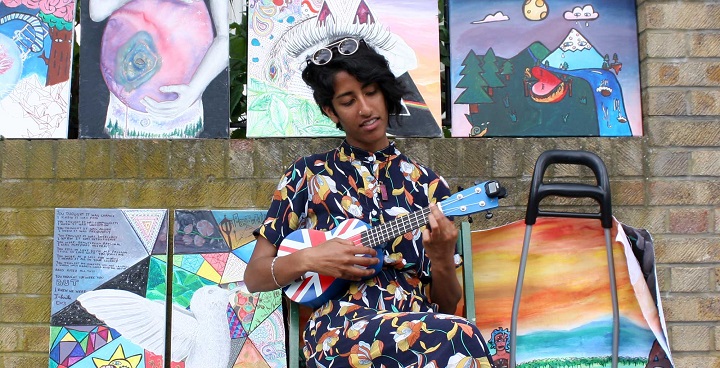 Urban Art is London's largest annual open-air Contemporary Arts Fair and takes place along the railings of Josephine Avenue, London SW2 from 10.00am to 6.00pm on 14 and 15 July.
Local brainchild
Urban Art was created in 2002 by Josephine Avenue resident and portrait artist Timothy Sutton who saw the railings and realised the street was a natural open air gallery. "I knew from experience the lack of affordable and credible exhibition space so this was a bit of a no brainer really."
What's on show?
Over 1,000 pieces of work will be on display from over 100 artists, ranging from the novice to the established and with prices to match – from under a tenner to over £1,000. This is a great opportunity to buy direct from painters, printmakers, street artists, photographers and mixed media. It's a fantastic opportunity to see original pieces, talk to artists face to face, and learn their creative processes.
'Top 50 reasons for loving South London'
With the Evening Standard listing Urban Art as one of the top 50 reasons for loving South London, and 10,000 visitors expected, Josephine Avenue promises to be the destination event this Summer. Additional attractions for 2018 include mouthwatering food stalls selling Hot Mexican, Spicy Caribbean, Healthy Smoothies and some amazing coffee.
Highlight of the year
International print maker Stefan Gnosspelius, who has been exhibiting since 2002 said: "The atmosphere is always great and the feedback from the public is always very encouraging. It's one of my highlights of the year and one of the reasons I love living in Brixton".
Fundraising event
The event raises funds for local causes, all of whom receive a percentage of the sales made during the weekend. This year they are Holy Trinity School, Jubilee Primary School, Southside Rehabilitation project and the Anchor Group.
---
For more information
For news from 2018's exhibition including photos of exhibitors' work, see the Urban Art information pages
Urban Art is an Open Arts Project creating Affordable and Credible exhibition space for Artists, Positive events for local communities and fund raising opportunities for good causes. See the information pages about the project