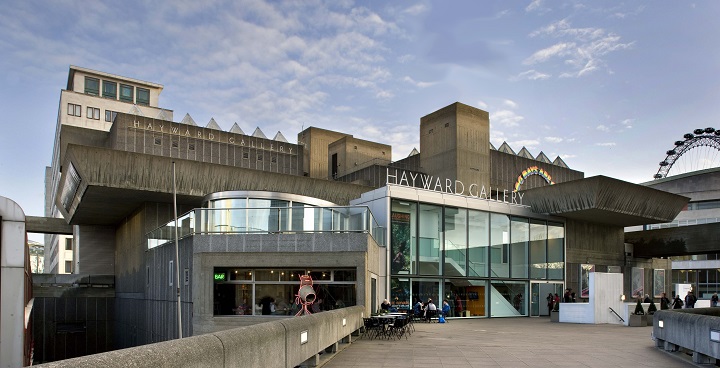 12 artists, 12 sites
Hayward Gallery Director Ralph Rugoff's curatorial team have chosen works questioning emotional and political meanings of 'home' – residency, refuge, security; and even the quest to live on other planets. ArtNight also explores the area's gardening culture – Vauxhall and Nine Elms once supplied vegetables, fruit and flowers to all London. Ralph Rugoff said: "Stretching across a deeply interesting part of the city that is being rapidly redeveloped, Art Night will showcase extraordinary performances, installations and films. Art Night 2018 should light up the night."
Who, what & where?
Turner Prize nominee Anthea Hamilton's augmented reality – Battersea Power Station.
Jeremy Deller – new collaboration with Melodians Steel Orchestra.
Tamara Henderson – 'Floral ensemble' performance in New Covent Garden Market inspired by plants' original environments.
Public procession/ performance by Marinella Senatore for thousands of people along the Art Night trail.
Yuan Goang-Ming – a living room exploding in slow motion – video outdoors at the Hayward Gallery.
Halil Altindere's Space Refugee at the British Interplanetary Society, focusing on Muhammed Ahmed Faris, the first Syrian Cosmonaut.
Prem Sahib – installation evoking a one-bedroom apartment and the Vauxhall club scene.
Live performances – poetry, rap, music and dance hosted by Liv Wynter at Lambeth's Garden Museum.
Final episode of Cécile B. Evans' Amos' World – constructing a TV set at Spectrecom Studios where people will take part in live TV taping with blue screen and live performers.
Final performance of Lara Favaretto's I poveri sono matti – a gypsy caravan suspended from a crane plays World War II-era polka, Rosamunde
Public video installation Life Track by Vajiko Chachkhiani
At Embassy Gardens, Miao Ying's virtual reality project inviting audiences to experience 'lifestyle hypnotism'.
Art Night Guides will be on hand to guide visitors all night, with a dedicated Thames Clipper running a bespoke Art Trail river route until 4am.
Art from Lambeth
Alongside the international projects curated by the Hayward Gallery will be special projects and events for local galleries, independent artists and curators to take part and respond to the 2018 'home' theme. Nic Durston, CEO of South Bank BID, said: "As London's cultural heart, we welcome initiatives that actively engage Londoners and visitors, and encourage participation".
---
For more information
 For news and updates about ArtNight see their news and information pages, follow them on Twitter, Instagram:, or Facebook
The Hayward Gallery on Lambeth's South Bank has a long history of presenting the world's most adventurous and innovative artists. Follow them on Twitter or Instagram
Art Night is supported by international auction house Phillips for the third year running. Cheyenne Westphal, Chairman, said: "Phillips' goal has always been to make art accessible, and sponsoring this unique festival builds on our commitment to supporting arts and culture in London". See their news and information pages.
ArtNight is administrated by ArtCity Nights, registered charity no 1164449.