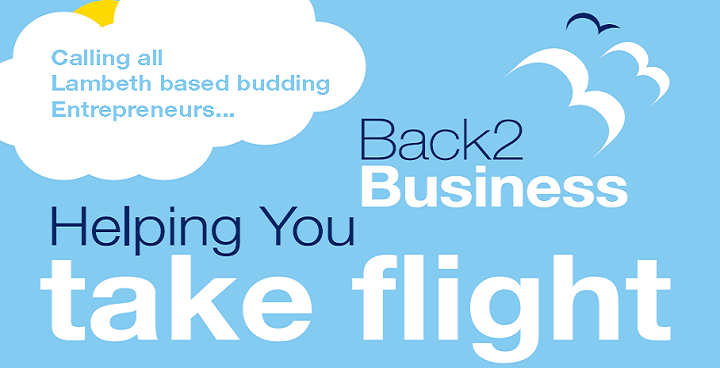 Back2Business, a new project supported by Lambeth Council, still has places on its upcoming training courses. The aim is to help local residents who are in long-term unemployment, have been made redundant or are facing financial instability to gain confidence, business skills and support they need to launch their own business. The project is being delivered by Brixton-based start-up specialists Brand Amplifier and Tree Shepherd who run business training programmes.
Residents from two priority groups are eligible – the rising 50s (in their late 40s and over) and breadwinners (lone parents with dependent-age children). Each group will learn the skills, confidence and knowledge required to take a start-up business to the stage of being business ready.
Eight weekly workshops will run from January through to March 2016.
Deadline for submitting applications is Monday 4 January.
Find out more
For more information please email Lydia Gardner at lydia@treeshepherd.co.uk.
Or view the Back2Business poster.