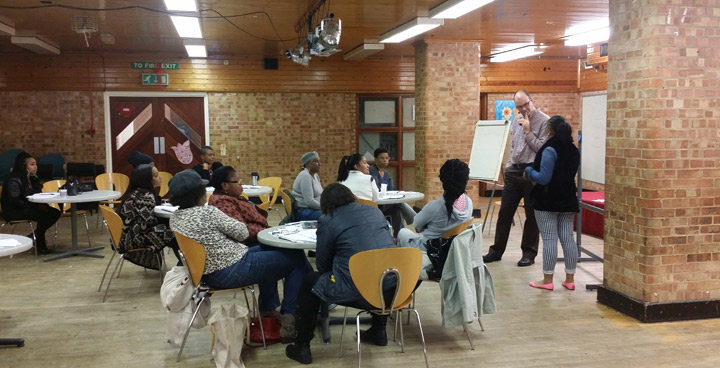 If you are on benefits and have found it difficult to find a job, being self-employed could be the answer and we are here to make sure you get it right.
Courses are already funded, unless your household income is above £22,000.
You'll learn everything you need to put a basic business plan in place including sales and marketing, finance, presentation skills, people management, networking and all the nuts and bolts of registering a business. On graduating you'll join the Lambeth Forest Enterprise Network. Members benefit from free events, business clinics, business incubation, new trade and collaborative working opportunities.
Course dates and locations:
14 January to 10 March – Angell Town: We Are 336, Brixton Road, SW9 7AA.
18 January to 14 March –  Clapham and Stockwell:  Arts 4 Space, 31 Jeffreys Road, SW4 6QU.
12 April to 7 June – Milkwood/Loughborough Junction: Sunshine Arts Café , 209a Coldharbour Lane SW9 8RU.
13 April to 8 June – Tulse Hill: High Trees, 220 Upper Tulse Hill, SW2 2NS.
6 June to 20 July – West Norwood or Streatham: Venue TBC.
All learning days are from 10am to 4pm.
For more information, contact Monique Tomlinson, Course Administrator, on 020 3697 1541 or monique@treeshepherd.org.uk