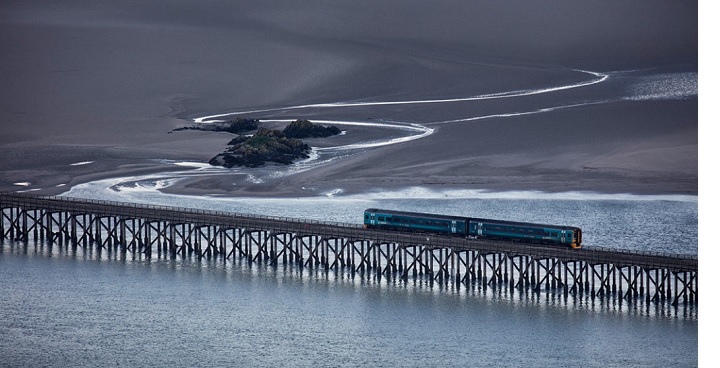 The first instalment of the prestigious Landscape Photographer of the Year exhibition opened on Monday 20 November, at Waterloo station.
Network Rail is using space at several of its stations, including London Bridge, Edinburgh and Leeds, to provide a compelling setting for the exciting display.
Commuters, shoppers and station visitors will be able to enjoy outstanding photographs of the British landscape, ranging from atmospheric views of the misty Scottish wilderness, through to powerful images of stormy seas and iconic meandering rivers.
The first leg of the free exhibition will feature 148 images, and be held on the balcony of London Waterloo. This will be followed by a tour of over 55 winning & selected images at other stations.
The exhibition includes the 2017 winner of the Network Rail 'Lines in the Landscape' award, a category which challenges entrants to best encapsulate how Britain's railway relates to its surrounding landscape. Photographed by Jon Martin, the winning image is a stunning shot of the first train crossing Barmouth bridge, Wales after sunrise.