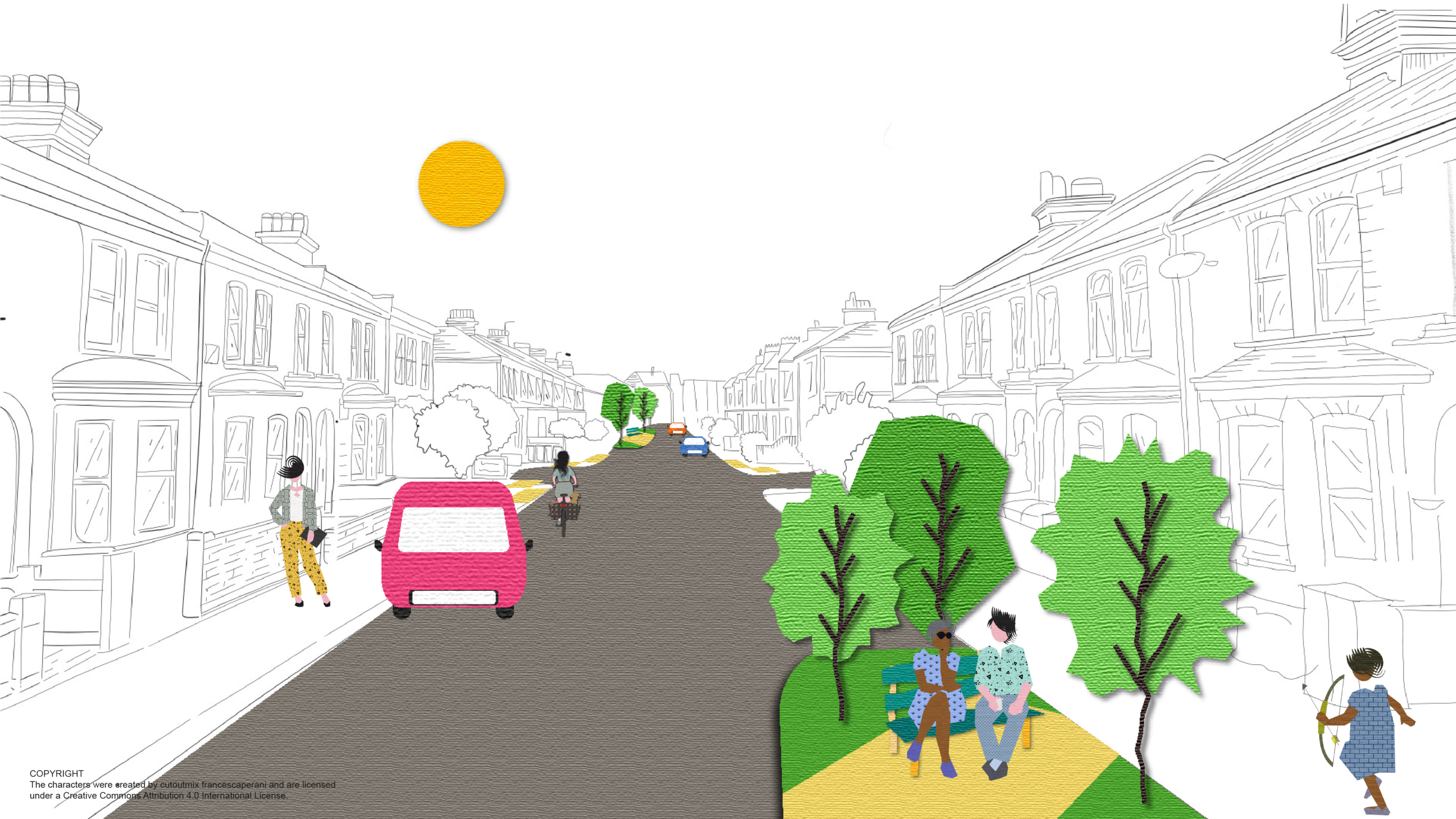 The council is now seeking feedback from residents, businesses, and anyone works or regularly travels through the area on a series of design proposals before a trial scheme is introduced in 2023.
The proposed Brixton Hill LTN would restrict vehicles cutting through residential streets and using them as shortcuts, while reducing road danger and making it easier to walk, wheel, scoot, and cycle.
Cllr Rezina Chowdhury, Cabinet Member for Sustainable Lambeth, and Clean Air said: "This is a great chance for those who live, work, or travel through Brixton Hill to have their say on these proposed designs.
"It's a chance to really shape the proposals to make our streets more pleasant places to be, with cleaner air and more green space, where people can feel confident walking, cycling, scooting or wheeling.
"Despite Lambeth having one of the lower car ownership rates in London, pollution from motor vehicles accounts for around a quarter of all annual emissions.
"By reimagining our streets as somewhere we can enjoy, rather than being dominated by cars, we can help improve air quality and enhance these local streets."
The trial scheme will operate between Kings Avenue, Acre Lane, the South Circular and A12 Brixton Hill. Traffic filters will be installed on key roads and the area will be enforced by traffic cameras to allow access for emergency services and other priority vehicles.
BrixtonHillMap_LTN

The LTN will aim to create more family friendly streets where people can get together and provide safe, outdoor play space for children.
As part of the scheme there will be a series of street improvements on key roads within the LTN that will help reduce vehicles speeding, while making the area more pleasant with more trees and green space and create more cycle parking.
There will be extensive data monitoring of traffic and air quality within the LTN as well as on boundary roads, and the data will be published online.
Lambeth Council has been working with residents to develop the design proposals throughout this year to ensure the final scheme works for everyone.
This is the latest Low Traffic Neighbourhood scheme to be launched by Lambeth Council with five already made permanent – a survey for the Streatham Wells LTN has been extended until January 8 2023.
Lambeth Council recently announced a £16million investment in transport infrastructure as part of its response to the climate crisis by making it easier for people to use sustainable forms of active travel to get around the borough.
Find out more and have your say on our Brixton Hill Low Traffic Neighbourhood designs. The consultation survey has now been extended to 3 February 2023.