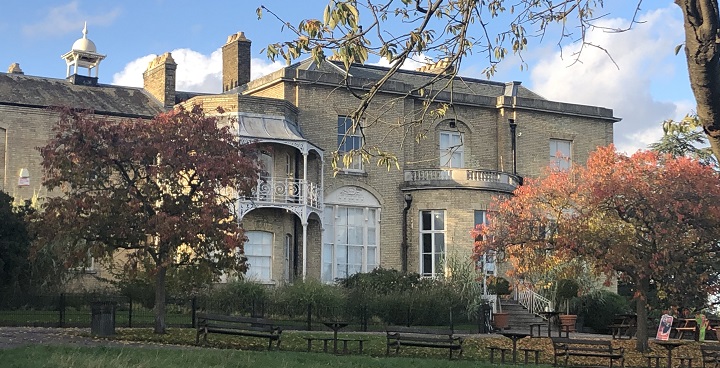 Lambeth Council, in partnership with Brockwell Park Community Partners (BPCP), is starting a public engagement and consultation on the restoration of Grade 2* listed Brockwell Hall and its Grade 2 coach house and stables.
Brixton's park
Many people think of Brockwell Park as 'Brixton's Countryside' – a place for flowers and trees, outdoor fitness, bat walks and dog walkers, water birds and swimming at the Lido. It's the home of Lambeth's annual Country Show. The Hall recently hosted 2019 Herne Hill music festival events.
Community uses
One essential for securing funding from the National Lottery Heritage Fund is to confirm that the restored Hall offers a range of community uses, like the Park. Now, it's home to a popular café, Lambeth's parks and grounds maintenance teams.  We want to know if local businesses and residents want to make the Hall also work as a destination for weddings and corporate hire, art and fitness classes, or a history centre.  What can make it commercially viable after the £5.7 million update?
Understanding local needs
 An on-line survey is now available to complete until Thursday 5 December by following the link:  Brockwell Hall Survey
Work is already ongoing to understand and include local schools', local businesses, and local residents' ideas for the Hall.
Local groups have already provided input into the initial feasibility work, and over the coming months there will be further opportunities to gather further input through focus groups and  open days with chances to see plans and drawings and to meet the specialist appointed design team.
For more information
History of Brockwell Hall
Brockwell Hall and Park were once the home and private estate of glassmaking family the Blades. In 1891, local people, led by Norwood MP Thomas Bristowe, campaigned for London County Council to buy the estate to keep the land open to the public and stop it from built over. The campaign was a success, but Bristowe died on the steps of Brockwell Hall during the park's opening ceremony.