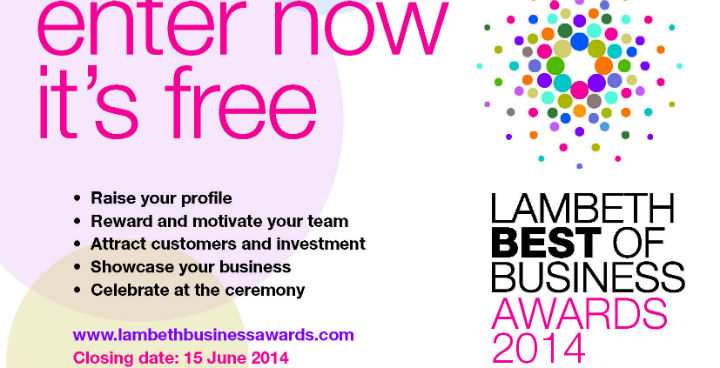 The prestigious Lambeth Best of Business Awards recognises the best entrepreneurial achievers in the London Borough of Lambeth in several categories.
So whether you know:
a fantastic new start-up
a company who's innovating to overcome challenges
a business that gives back great things to the community
a going concern that's growing and growing
an enterprise that employs a wonderful young person
a superb place to eat or drink
or a wonderful independent retailer
Tell them how great they are and that you think they should apply for a Best of Business Award!
Not only will everyone get to know about the great things these businesses do for you and the community, getting involved is free and easy as 1, 2 3!
They need simply look up www.lambethbusinessawards.com and:
1.            Read the category criteria
2.            Complete the entry form
3.            Hit submit
Once your favourite place to eat or drink and independent retailer have applied and been shortlisted, you'll have the opportunity to vote for them to win one of two coveted People's Choice Awards.
All category winners will then vie for the ultimate prize – the 2014 Business of the Year Award. 
To those who have already entered – well done, and good luck!  To everyone else – what are you waiting for?