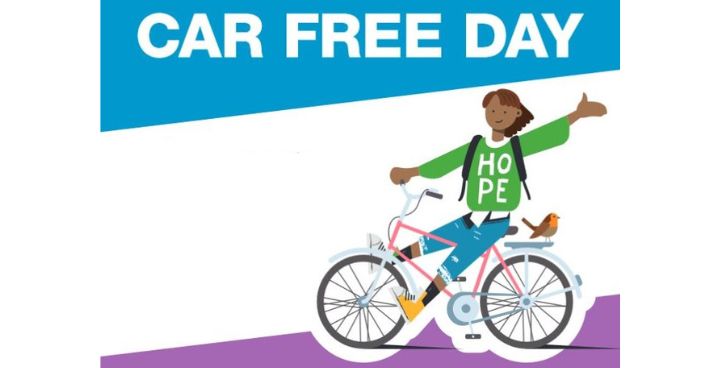 The council's event will take place on Saturday September 24 in Railton Road, and part of Shakespeare Road, to encourage residents to play, meet, walk, cycle through their local streets.
This year's event will showcase different ways the council is reimagining Lambeth streets with more walking and cycling routes.
Events will include a bike market, pedal powered smoothie machine, cycle skills sessions for kids, as well as Dr Bike who will be servicing bikes for FREE. We are also working with local community groups to repurpose some parking bays with deckchairs to relax and games to play.
This is the latest celebration of Car Free Day with previous events including repurposing parking bays in The Cut, in Waterloo, held roller discos in Estreham Road and knitted a car in Clapham Old Town.
Lambeth Council is committed to helping residents reduce their dependence on cars and other motor vehicles for local journeys by enabling more active, healthy forms of travel.
Emissions from motor vehicles are one of the biggest causes of harmful Nitrogen Dioxide and other harmful toxins released into the air we breathe and can cause or exacerbate serious health problems.
The council is working with partners to reduce levels of pollution to improve the health of everyone in Lambeth.
Cllr Rezina Chowdhury, Cabinet Member for Sustainable Lambeth and Clean Air, said: "I am delighted that we are marking Car Free Day in Lambeth to show much more pleasant our streets can be without vehicle traffic.
"This is an opportunity to experience Railton Road with no through traffic, so everyone in the borough can enjoy a transformed space where they can move around, cross the road and visit friends and family without worrying about traffic pollution or road danger. Though, it's still important to always take care when crossing a road.
"We have very bold plans in place to transform our streets over the coming years to make them healthier, safer and more accessible. I'd encourage anyone to come along to this weekend's event and see for themselves what can be possible."
:: The event takes place on Saturday, September 24 from 12pm-4pm in Railton Road.