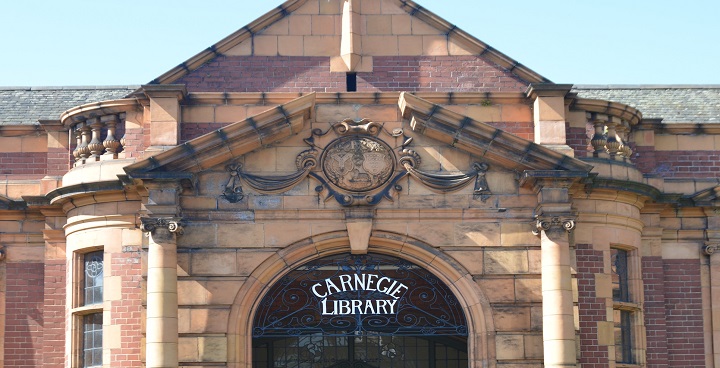 Lambeth Council has agreed to work with The Carnegie Community Trust (CCT) as the preferred community partner to take a long lease of the building in Herne Hill through an Asset Transfer and to operate it as a new Community Hub.
When re-opened the building will host a neighbourhood library, an Enterprise Centre and a range of community activity on the ground and first floors as well as a new gym in the excavated basement.
The four residential properties on the first floor of the building will continue to be managed by Lambeth Council who retain the freehold of the building.
Word from the Cabinet
Cllr Sonia Winifred, Lambeth Cabinet Member for Equalities and Culture, said: "I'm glad that the re-opening of the Carnegie Library has moved another step closer and I'm looking forward to working with the Trust to deliver a building that truly serves the local community.
"The future of Carnegie is hugely important and, although I recognise that the closure has been frustrating for everybody who used the building, I'm determined that we get it right so that the building can be a sustainable community asset long into the future."
Carnegie Community Trust
Following an extensive asset transfer bidding process and review, including independent advice, CCT has been identified as the preferred partner.
CCT Chair, Carol Boucher, on behalf of the Trustees, said: "The Carnegie Community Trust welcomes this opportunity to start discussions with Lambeth Council on bringing the Carnegie building into community ownership.  We are committed to working with the Council to get the library open as soon as is practically possible.
The Trust looks forward to completing successful negotiations so that the whole community can own, use and share this important historic building by securing its future as a local community facility."
The Council will work closely with the Trust over the coming months to finalise its offer aiming to complete a final agreement by the end of the year in order to re-open the building.
The Trust have made a clear commitment to providing a community offer that increases library membership and makes wider and more extensive use of the building for and with residents from the Herne Hill, Loughborough Junction and surrounding area.
The Trust's Board is made up of long-term local residents who are all active in the Herne Hill community.
Work to start
Contractors, Forcia Ltd, will begin work on phase one of the project – basement excavation and underpinning – in the next few weeks.  A Community Liaison Group is being established to help manage the works and a preliminary meeting with residents neighbouring the site was held on Thursday 20 July.
For more information about what is happening with Lambeth's libraries, including Carnegie, visit www.lambeth.gov.uk/lambeth-libraries-faq