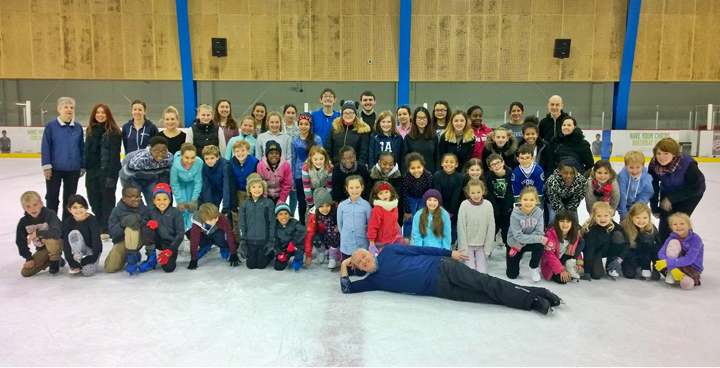 The show is about a friendly competition between four sisters to judge who is the best. They are all different in nature but each has their own qualities and is loved for different reasons.
Spring is the youngest, friendliest and the most popular amongst the four. Summer is warm and fun and everyone loves her. The third sister, Autumn, is very shy but her confidence is growing year by year. Winter, the eldest, is seen as cold and miserable but those who know her well know her fun, loving side.
Each season will have skaters performing to well known songs, Not only will there be Learn to Skate participants performing but we have some very special guests including national champions, world competitors and Olympians.
There will also be Christmas carols from Streatham Ice and Leisure Centre's popular over 55s club choir, The Divatones. As well as a charity raffle, and mince pies, mulled wine and other festive treats at the Ice Cafe.
The cast list
Learn to skate programme
We have 65 skaters, ranging from 7 years old to adults, dancing on ice to Michael Jacksons classic 'Thriller'.  Traditionally a popular routine, it gives the skaters a chance to have a bit of fun and show off what they have been learning in their lessons every week.
Streatham's Learn to Skate program is a weekly group course that runs on a Monday and Wednesday afternoon, Thursday evening, Saturday and Sunday morning.  There is more information about lessons on the Better website.
Streatham Ice Dance Club
The Streatham Ice Dance Club is largely made up of our older skaters and regularly takes part in recreational ice dance leagues against other rinks. Many of the club members also compete in adult competitions both nationally and internationally throughout the year. The club meets every Thursday evening at 8.15pm and have chosen to showcase their talents to Nat King Coles 'L-O-V-E' for part of the Spring section of the show.
Supreme Skaters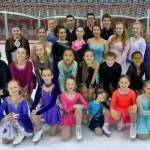 The Supreme Skaters is a club for competitive skaters ranging from 6 to 21 years-old.  They've had a successful season, bringing home over 50 medals, including an International Bronze medal from 2 of our skaters.  All of these skaters practice before or after school most days of the week plus weekends, take ballet lessons and conditioning classes.  They will be opening our show with a fun routine to 'Singing in the Rain'.
Special guests
The show has some very special guest skaters from the Great Britain International team entertaining the crowds:
Chloe Curtain and Steven Adcock, are a new partnership having only started skating together just over 6 months ago. Already ranked number four Junior Pairs in the country, they competed at their first Junior Grand Prix international in Poland and have been selected to skate in the Hungarian Junior Grand Prix in February next year.
Matthew Parr is a four time British National Champion, he has competed at European and World Championships and the Olympic games in Sochi in 2014. Matthew will be joining us for the Saturday night show.
David Richardson is a twice British National Champion and has also competed at European and World Championships. David now a coach and Choreographer will be entertaining the crowd on Sunday night.
Jenna McCorkell is the most successful British ladies skater of all time winning 11 British National Championship title. She is an international medal winner, European and World Championship competitor and competed at two Olympic games. Jenna will be closing our show on both nights to the ever popular 'Let it go' from Frozen.
About the skate instructors
The show has been organised by coaches at Streatham Ice and Leisure Centre:
Candice Towler Green, is a former two-time junior dance champion and two-times junior world and youth Olympic championships competitor. I'll be performing in the show with my partner James Phillipson
Phillipa Towler Green, is a former junior dance champion, three-time senior silver dance medallist and a three-time European and world championships competitor
Diane Towler Green MBE,is a four-time British and European Champion and five-time World Champion
Kevin Marshall, a former National Championship winner, has toured the World in ice shows and is now a highly respected International Competition Judge
Ticket prices
Adults £10
Children and concessions, £8
Family tickets (4 people) £30
2 day pass adult £15
2 day pass child £10
You can buy them from box office at: Streatham Ice and Leisure Centre, 390 Streatham High Road, London SW16 6HX