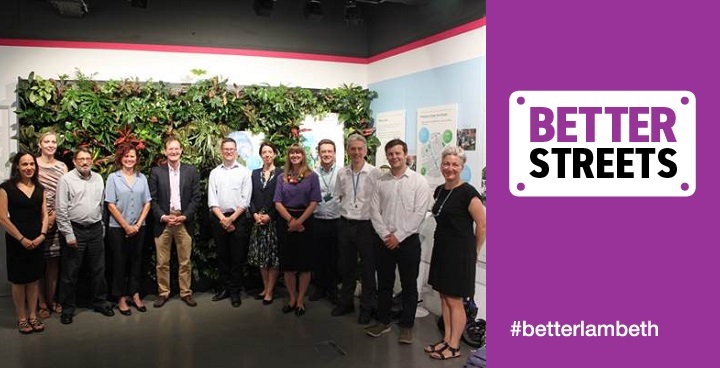 The programme will work with organisations in 10 air quality hotspots across five boroughs, including Brixton and Streatham in Lambeth. Hammersmith & Fulham, Lewisham, Kensington & Chelsea and Islington are also involved.
The 1-year project is being delivered by Cross River Partnership on behalf of the five boroughs and has been awarded £232,850 from DEFRA's Air Quality Grant Scheme 2017/18.
In each of the Clean Air Villages, Cross River Partnership will:
work closely with businesses and boroughs (via seminars and 1-2-1 support) to identify needs and demand for co-ordinated local solutions to make local deliveries more efficient
develop and implement local solutions (e.g. preferred supplier lists, micro delivery consolidation)
update CRP's deliverBEST diagnostic tool with relevant local solutions for businesses in each of the ten focus areas
develop communications to motivate businesses to complete the deliverBEST questionnaire
support businesses to implement and embed actions, including new collective solutions
measure and report reduction in emissions from deliveries & servicing achieved
develop case studies to showcase best practice and business benefits of taking action
Word from the Cabinet
Cllr Claire Holland, Lambeth Cabinet Member for Environment & Clean Air, said: "The Clean Air Village project is going to be an essential tool for businesses to do their bit in the fight for better air quality. This practical support and advice will reduce deliveries and lead to a more efficient system of working between suppliers, meaning fewer vehicles on the road, shorter journeys and less emissions of harmful pollutants.
"In Lambeth we are committed to working with all businesses, developers and residents as well as other public bodies at all levels, in order to improve air quality."
On 11 July, Councillors Harcourt Wesley (Hammersmith & Fulham), Claire Holland (Lambeth), Louise Krupski (Lewisham) and David Lindsay (Kensington & Chelsea) came together to launch the project.