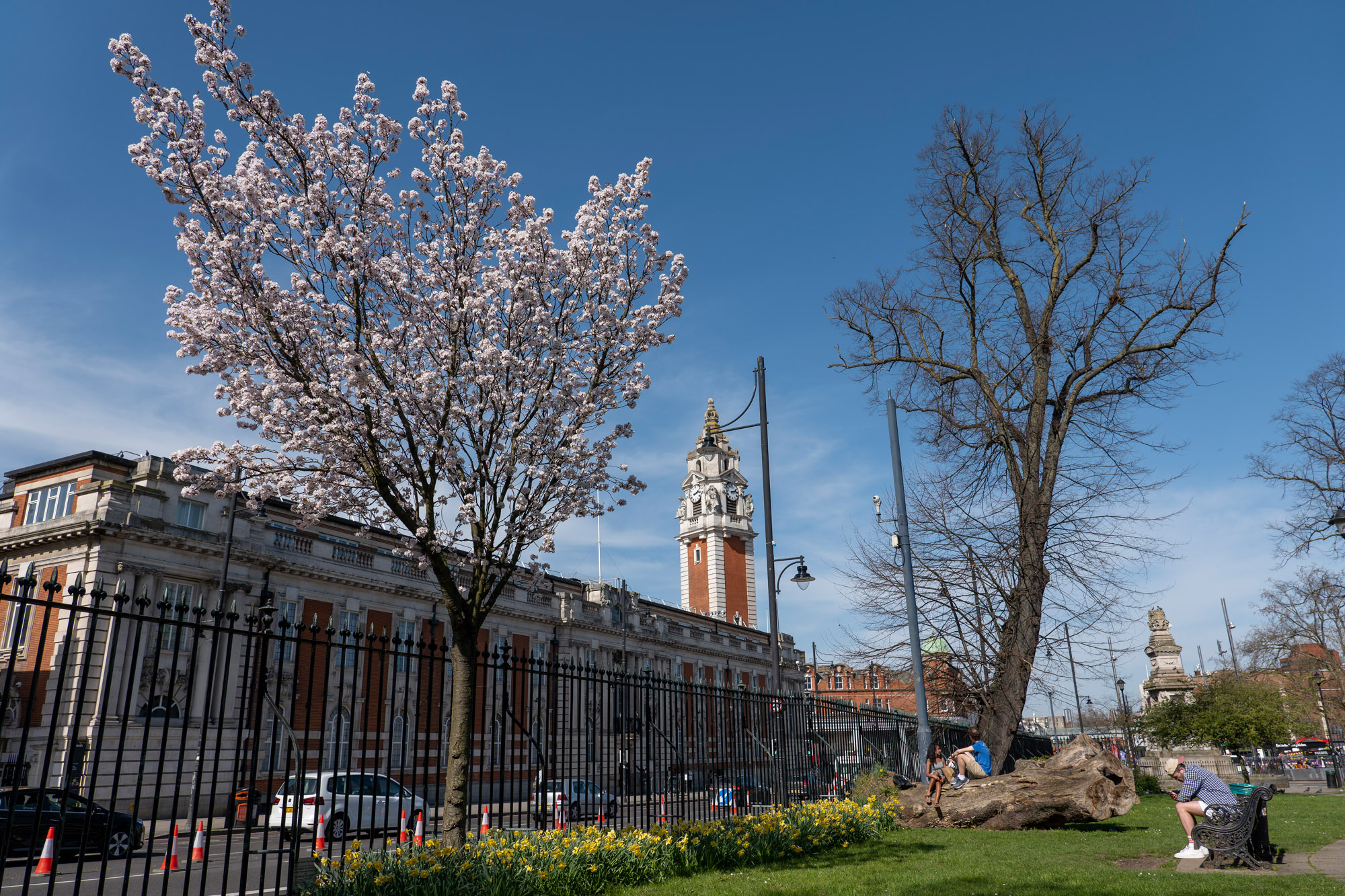 Starting next week fifty randomly selected Lambeth residents will take part in online workshops and discussions with climate experts, campaigners and local organisations.
The chosen citizens will represent all residents in the borough and play a vital role in devising Lambeth's future plans to reduce carbon emissions.
Cllr Claire Holland, Deputy Leader for Sustainable Transport, Environment and Clean Air, said: "Two years ago we recognised that urgent action was required to combat the effects of climate change and that is why we were the first London borough to declare a climate emergency and pledged to become net zero by 2030.
"I'm proud that we have been able to convene a Citizens Assembly in spite of the pandemic and I'm excited to see what this randomly selected, representative group of Lambeth residents believe should be the priorities in tackling the climate crisis.
"It is the start of a new wave of collaboration with Lambeth, where as many residents as possible can shape the council's priorities and decision-making, and help us to co-create an inclusive climate action strategy that delivers a just, equitable and net-zero future for Lambeth."
Big event
The Citizens' Assembly will be led by the independent facilitators Traverse who will run a series of online workshops from May 25 until July 3.
In 2019 the council became the first local authority in London to declare a climate emergency and has also committed to becoming carbon neutral across the council estate by 2030. However, most emissions released in the borough are outside of the council's control – that's why the Citizens' Assembly is working in partnership across the borough.
The group will help develop a set of recommendations for organisations, businesses and communities beyond the council itself, which is directly responsible for around 5% of emissions
The Citizens' Assembly will take place in three phases with the first starting next week to allow the 50 residents to learn more about climate change.
They will then speak to local organisations to understand the work that is being done in the borough, while during the third phase participants will develop recommendations for Lambeth's forthcoming Climate Action Plan.
Rob Francis, Head of Public Sector and Head of Organisational Development at Traverse, said: "We want the assembly members to feel that they are learning things, getting a chance to ask questions to experts and taking together with neighbours and those from their community about complex and important topics.
"We want them to feel confident asking questions and sharing their views while contributing to the future direction of Lambeth Council's climate response."
Local people
All 50 residents were randomly selected to reflect a range of demographics to best represent the diverse communities we have in the borough.
To ensure fairness they were recruited by the Sortition Foundation, a not-for-profit company dedicated to promoting fair, transparent, inclusive and effective deliberative assemblies.
Tom Lord, project manager at the Sortition Foundation, said: "Sortition means a democratic lottery, so when our software system selects the participants, everyone who applies has a fair chance of being selected to take part in the discussion.
"A key thing that happens is, when people sign-up they tell us some details about themselves and the software pays attention to those when it selects the group of participants, so that they are broadly representative of the wider population of Lambeth in terms of their age, sex, ethnicity, views on climate change."
Get more information
After the conclusion of the Citizens' Assembly the input from residents' will be used to help produce a Climate Action Plan setting out Lambeth's response to the crisis, to be published later this year.
The Lambeth Citizens' Assembly takes place online from May 25 until July 3. To watch along, get access to learning resources or host our own watch along sessions with your networks go visit lambethclimateaction.commonplace.
Sign up for weekly updates at subscribe for more.
Join the council's dedicated WhatsApp broadcast group for instant updates at  whatsapp chat.
Follow the Lambeth Citizens Assembly on social media by joining the Twitter storm launch at 6pm on Tuesday 25 May, explaining why you're contributing to the Assembly using the hashtag #LambethsClimateAssembly.
Find out more here.