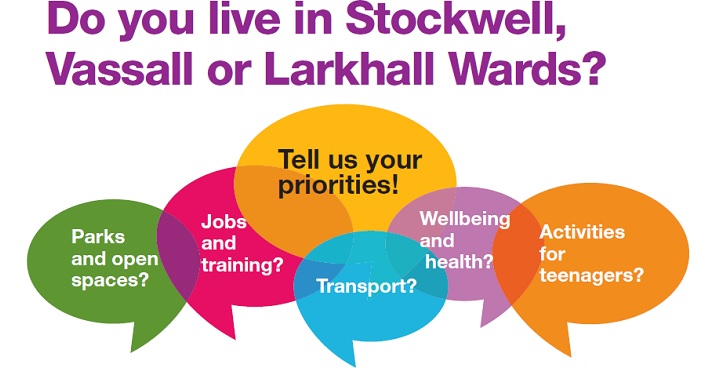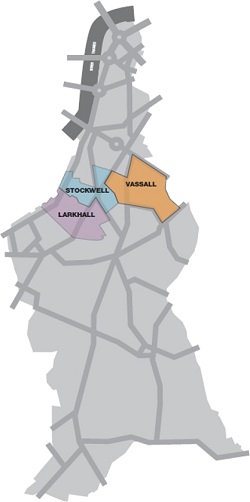 When Lambeth Council gives planning permission for new developments, developers provide the Council with payments to fund local improvements.
Since 2010 the Government has cut the money it gives us by 56%. This is the biggest financial challenge Lambeth has ever faced. At a time when resources are scarce, it's vital the council invests these resources wisely.
If you live, work or visit Stockwell, Vassall, Larkhall wards, the council would like to find out your priorities for investing these funds.
Find out more and have your say!
Read more about our consultation on community priorities for Stockwell, Vassall, and Larkhall wards and tell us about your priorities by completing the short survey by Friday 8 July 2016.
Priorities for these wards will be published in a Cooperative Local Investment Plan (or CLIP for short) later this year. The CLIP will be used by the council to inform investment decisions in Stockwell, Vassall, and Larkhall wards.
---
When will this happen for the rest of Lambeth?
This is a first CLIP project. We will provide further information soon about CLIPs in other parts of Lambeth:
Waterloo CLIP area: Bishop's ward
North Lambeth CLIP area: Prince's and Oval wards
Clapham CLIP area: Clapham Town, Clapham Common, Thornton and Ferndale wards
Brixton CLIP area: Brixton Hill, Tulse Hill, Coldharbour and Herne Hill wards
Streatham CLIP area: Streatham Hill, St Leonard's, Streatham Wells and Streatham South wards
Norwood CLIP area: Knight's Hill, Thurlow Park and Gipsy Hill wards
Read more about the Community Infrastructure Levy (CIL) or Neighbourhood CIL and Cooperative Local Investment Plans (CLIPs).