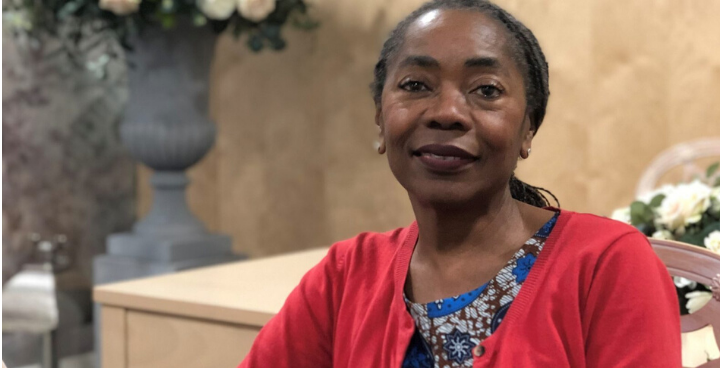 Lambeth Council pioneered a process of naming places and buildings in the 1980s and 1990s to reflect our diversity – and this will be revisited to see what we can now do along similar lines. The conversation will include following a 'retain and explain' approach to sites with links to the trans-Atlantic slave trade.
Discussing a 'retain and explain' approach
Cllr Sonia Winfred, Lambeth's Cabinet member for Equality and Culture, said: "The meeting will be an opportunity for us to collect views, comments and opinions on rated locations, and get ideas on re-naming where it is possible to do so – or identify new sites and buildings which can be named in a way which reflects the Lambeth of today.
"Following an initial period of thorough research know that there are a small number of sites in the borough with links to the trans-Atlantic slave trade, and we want to talk to local people about how and what is possible to address that.
"As a borough we know the importance of public symbolism and representation. In April last year I was at the official unveiling of the new Cherry Groce memorial in Windrush Square Brixton which highlights a tragic injustice and serves to remind us of important lessons around equality, justice and truth.
"We are telling the story of our borough's culture and diversity, we're not waiting for permission. But these older reminders of past horrors remain, and we want to come together as a community to share this knowledge, talk about how this impacts us now, and look at what options we have."
Black Lives Matter inspired
The review started after the murder of George Floyd and the growth of the global Black Lives Matter movement in 2020 when many local authorities, including Lambeth, began conversations with residents and community groups regarding those places which have connections to slavery.
Extensive research carried out by the council's Lambeth Archives team identified the small number of places in the borough which are named after slavers and/or their families. To read the document visit lambeth.gov.uk.
In the first phase of our engagement on the topic a discussion was held where Cllr Winifred hosted the Deputy Mayor of London Debbie Weeks-Bernard and more than 1,000 local groups, residents and national organisations in an online event.