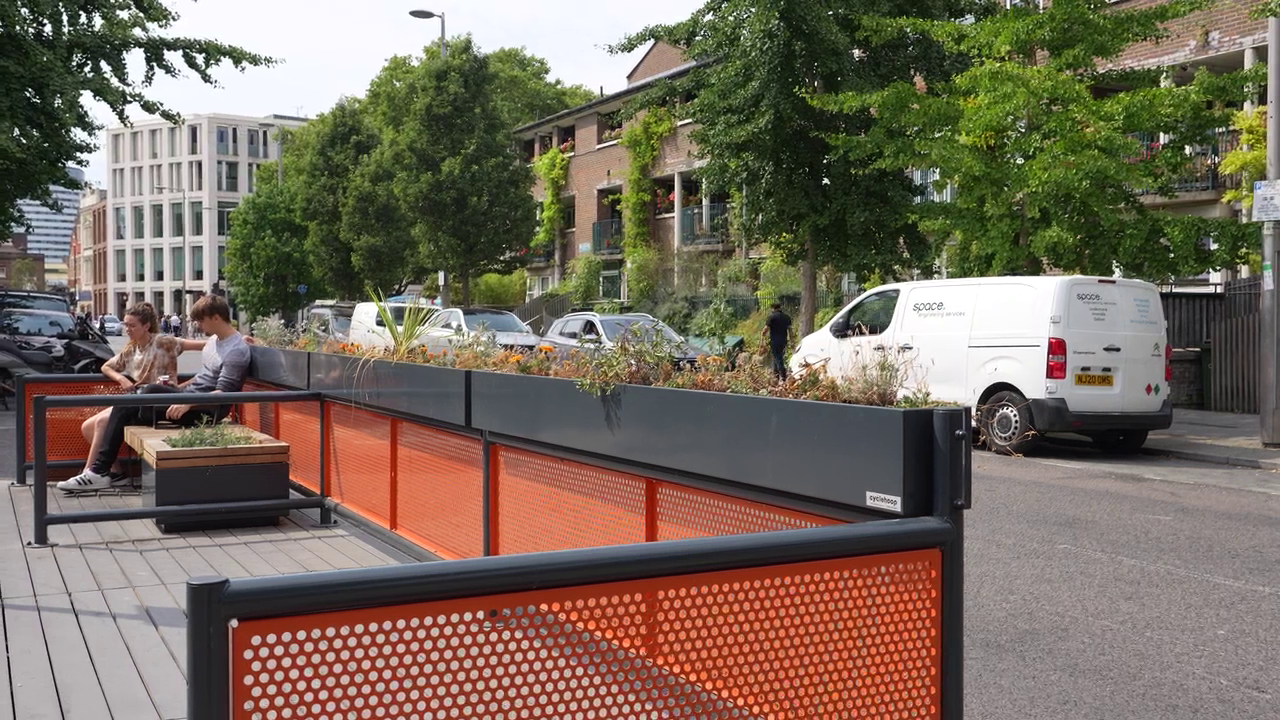 Parklets are reclaimed car parking bays that are repurposed to become public spaces that can be enjoyed by everyone.
Residents are now able to submit their designs for their own local community parklet, which they would help to maintain,  which could include creating new social spaces with tables and seating, extra cycle storage or new green space.
Lambeth's Community Parklets Scheme, supported by the Big Shift Community Fund, is open to Lambeth residents in the borough to design their own public space.
Cllr Rezina Chowdhury, cabinet member for Sustainable Lambeth and Clean Air, said: "Parklets are a great way to create spaces where people can meet, socialise, and make neighbourhoods more pleasant by increasing greenery.
"Parklets can play a huge role in bringing people together whether it's to sit down and have a chat or work together to tend new community gardens.
"We want as many local people as possible to tell us why their areas could benefit from new public space."
The Council's Big Shift programme encourages people to reduce their car use and enable more active forms of travel.
Lambeth's Community Parklets Scheme will create 25 new parklets over the next year – one in each council ward.
Applications are now open to design the first 12 parklets to be delivered over the next few months.
Applicants are encouraged to read the criteria and speak to neighbours to gain support before completing an online application form.
Lambeth council will review each submission and work with the applicants to design and deliver the completed parklets.
The successful applicants must agree to maintaining the parklets once they have been created, including day-to-day upkeep, and reporting major issues to the council.
The Lambeth Climate Action plan and the Lambeth Kerbside Strategy identified how parklets open the kerbside to everyone and create new community-minded spaces to rest, play and garden.
The kerbside is the largest public space controlled by Lambeth Council with an area equivalent to 194 football pitches that is primarily used for car parking.
Lambeth council is reclaiming a quarter of this space to make the kerbside fairer and accessible for everyone and less dominated by motor vehicles.
Cllr Chowdhury said: "Our parklet building programme is one of the most ambitious in London to deliver 25 new parklets by the end of the year, which means one in each council ward.
"We believe that by working directly with residents, community groups and local organisations, we can make Lambeth a fairer, more accessible and climate resilient borough for everyone."
Find out more about the Community Parklet Scheme and submit your designs before the deadline on May 28.