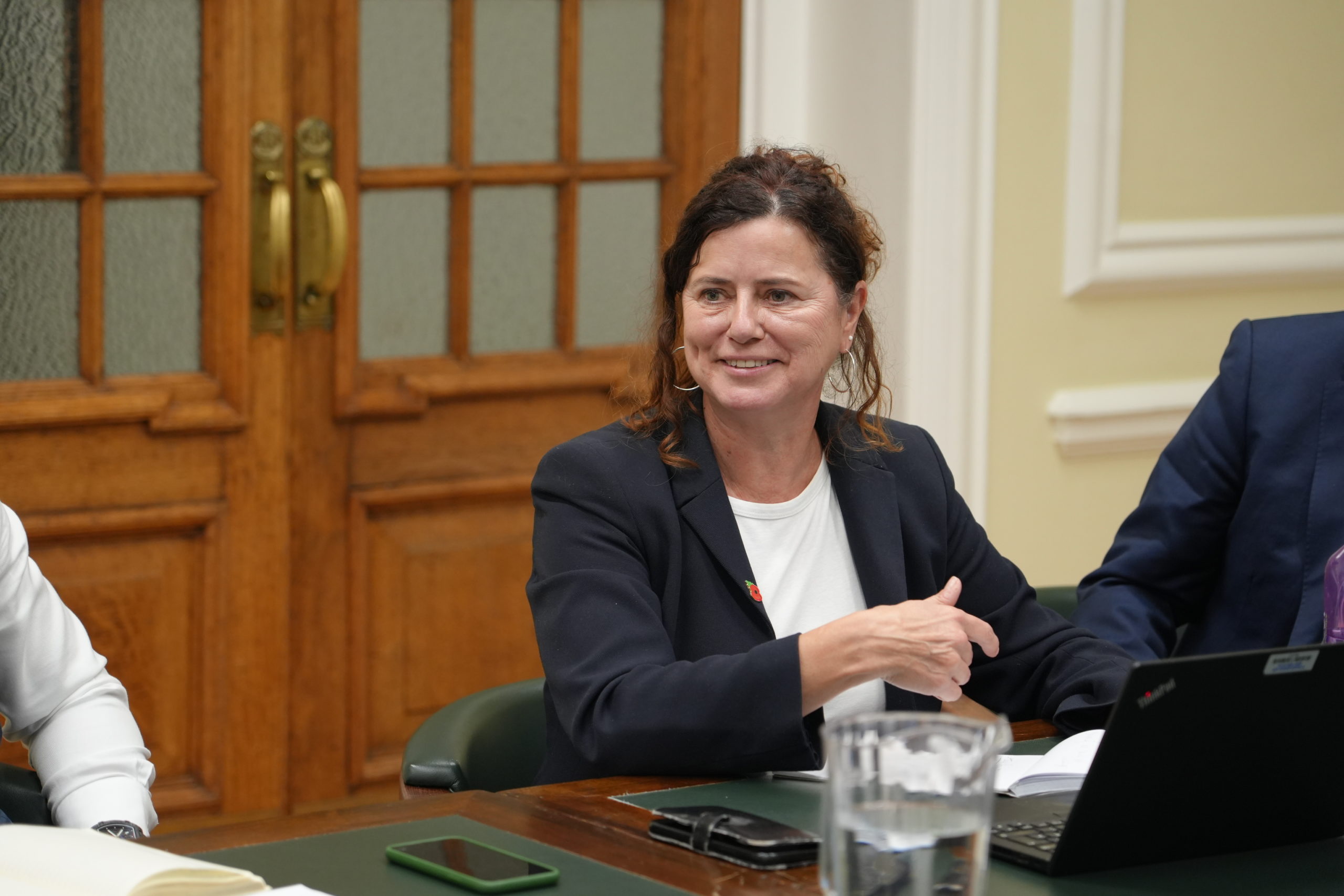 Representatives from organisations including food banks, housing associations, churches, arts and educational institutions joined council chiefs to discuss the scale of the crisis gripping families and businesses in the borough – and how they can work together to tackle it.
Lambeth Council leader Claire Holland said tackling the crisis was the number one priority – for Lambeth and for the country at large.
"It is tragic that we're in a position where we have to take this action, but we are all very clear that we absolutely do have to do it," Cllr Holland told the meeting. "It is really important that we're round this table together to discuss.
"I'm really grateful to everyone for taking time out from their busy schedules to come here, so we can all get together as a Lambeth partnership to discuss the cost of living crisis."
A presentation to the meeting made clear that the strain of the crisis was being felt disproportionately by Lambeth's most vulnerable groups. Of 134,700 households in Lambeth, some 4,500 households were in food poverty and 15,475 were in fuel poverty. The number of residents with discretionary income below £125 a month – which was approximately 5,197 in September 2021 – is estimated to grow to 15,051 if the energy cap guarantee is removed next April.
The results of Lambeth's Residents Survey suggested low-income households were significantly more likely to experience difficulty paying for essentials such as electricity (67%); rent (49%); food (48%); and internet (38%).
But the meeting also heard about how the borough's businesses are also in the grip of a "cost of trading crisis". A roundtable meeting with members of Lambeth's Business Improvement Districts (BIDs) found local firms were reporting increases in energy costs of up to 400%. Initial results from a survey of local businesses found that more than three quarters were concerned they were at risk of closure leading to redundancies, over a third said they had no funding reserves, and a fifth were already late on rent payments, – with a further 30% advising they soon would be.
The impact of the crisis on the streets of Lambeth was confirmed by contributors to the Town Hall summit – for example, where soaring fuel bills had forced some tenants to ask for their gas meters to be removed, because they couldn't afford the standing charges. Food bank volunteers reported that the number of visits were continuing to rise, while donations were falling – and they expected both trends to continue into the future.
Lambeth has put together a team to co-ordinate the council's response to the crisis, working with partners across the borough to help protect vulnerable people and businesses from the worst of its effects. The council has triggered a range of advice and support, including increasing Council Tax Support by £3 million this year and providing extra financial help for some 30,000 households through the Lambeth cost of living support package.
The council also declared its support for a national "right to food" as part of its overall food poverty – work for which the organization London Food Link has ranked Lambeth first out of all London boroughs.
Help for the private sector includes offering benefits advice to maximise financial support, administering 50% Business Rates relief for eligible high street businesses, and providing £2.5m to support 13 different business support programmes.
The groups represented at the Town Hall summit shared ideas for further cooperation, which included considering how more key venues related to Cost of Living support can be multi-functional with the support provided – for example, food hubs also providing employment support. Simon Gates, the Church of England Archdeacon of Lambeth, said he was investigating whether church buildings could be used as "warm spaces" or workspaces for people whose homes were too cold. Jim Collins, of King's College, London, said his students were keen to volunteer to help community groups around Lambeth – and this could potentially link in with the council's staff volunteer programme, so even more could be achieved together.
Cllr Holland said: "We are all well aware of the problems the cost of living crisis is causing, and we have been working hard together to protect our borough from it in every way we can. But we're now entering the winter and the problems caused by inflation and high fuel costs will be at their worst, so we need to do even more.
"We as a council will be announcing more support in the coming months, but we will also be working even more closely with our local community groups and institutions to provide the extra help that our residents and businesses so desperately need."
Lambeth's Cost of Living Summit was hosted in the Town Hall by Cllr Holland and the council's Chief Executive, Bayo Dosunmu.
The groups invited to the meeting included: Hyde Housing; Church of England;  Indoamerican Refugee and Migrant Organisation (IRMO); Walcot Foundation; Healthy Living Platform; King's College London; National Theatre; Christchurch London foodbank; Clapham Park foodbank; MTVH; and Impact on Urban Health