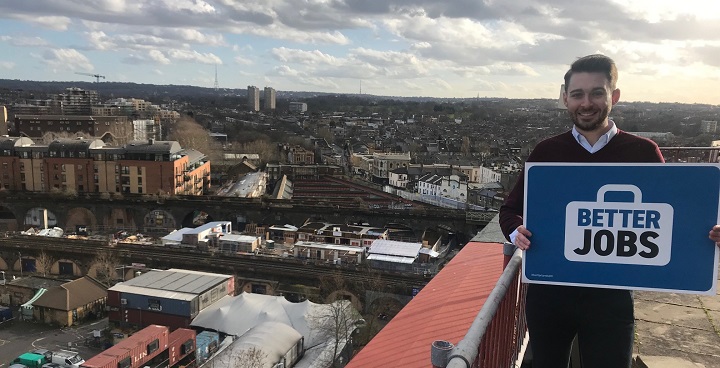 The project will aim to support the area's growing and diverse range of creative industry jobs, create more in workspace, help businesses network, make sure local creative talent is involved in improvements to the area and develop new ways of helping targets groups get access to jobs in the creative sector.
A Creative Enterprise Manager would be employed to work with the council, with Brixton BID and local stakeholders involved in the project, including Brixton Design Trail, Capital Enterprise, Ovalhouse Theatre, Artist Studio Company, ASC studios, architects Squire & Partners, Reprezent Radio, MakeShift and Meanwhile Space CIC.
Word from the Cabinet
Cllr Matthew Bennett, Cabinet member for Cabinet Member for Planning, Regeneration and Jobs, said: "Brixton is world renowned for its extraordinary character, rich diversity and cultural heritage. It also has a well-developed creative industries sector, with more than 50 visual artists working at Brixton Village for example and Reprezent Radio broadcast cutting edge UK music from Pop Brixton.
"But there are also challenges such as a shortage of suitable workspace, rising property prices, some residents feeling excluded from the borough's growth, high levels of deprivation and relatively low levels of cultural participation.
"So I welcome the Mayor's decision to fund this important piece of work "
Supporting the council's wider aims
The funding announced this week will allow the project proposal to be fully developed, after which applications for full funding will be sought. The development grant builds on Lambeth council's forthcoming Creative and Digital Industries Strategy, which ways to increase the available creative workspace and boost inclusive growth.
The project supports the council's Equality Commission, which aims to identify and tackle barriers facing the most deprived individuals and groups in Lambeth.
The latest announcement follows City Hall granting Lambeth £200,000 to support its Borough of Culture bid project, Next Generation, which will see the council work alongside key cultural institutions in the borough to provide skills, jobs and opportunities for young people and those underrepresented in the cultural workforce.