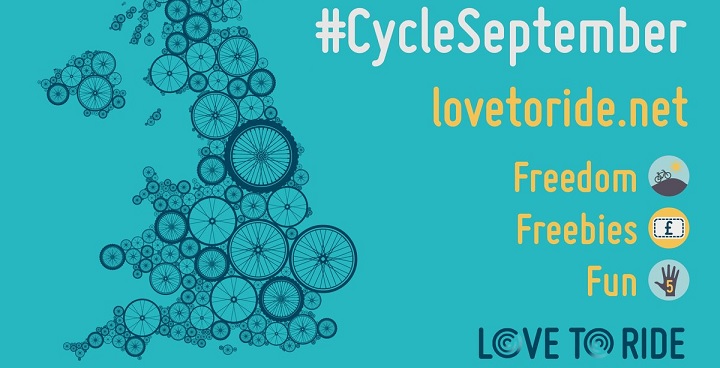 There are lots of fantastic prizes this year, including holidays to Berlin, Brighton, Italy or San Francisco, branded new bikes from Raleigh, innovative goodies from Torch, Cyclehoop, Litlok and more.
You only have to cycle for 10 minutes, anytime and anywhere during September for your participation to count towards your team score. Earn points climb the leader board by logging rides and encouraging others. Whether you're a commuting champ or casual cruiser – all types of rides will count towards your team's participation.
It only takes a minute to register on the Love To Ride website. Be sure to select your organisation, so that points count towards your team score and a chance to win some epic prizes.