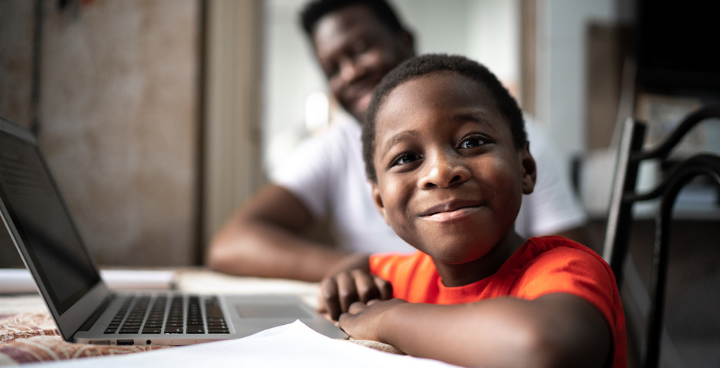 The crowdfunded appeal was launched at the start of this month to provide Wi-Fi and equipment to thousands of Lambeth school children who lack the means to access online learning and support.
Donations to the appeal are match-funded by the charity Impact for Urban Health for the first £50,000 donated.
Local boost
The Lambeth-based charity Walcot Foundation has donated £10,000 to the appeal this week.
Daniel Chapman, Grants Manager at the Walcot Foundation, said: "We're really pleased to be able to support this important initiative. The Lambeth Digital Inclusion Fund will enable children and young people to get access to much-needed laptops and tablets which are vital in supporting their education and employment prospects"
The appeal was launched by Lambeth's Digital Inclusion Fund after school closures during the Covid-19 pandemic highlighted the digital divide.
It comes after a survey of Lambeth schools estimated more than 8,500 children in the borough lacked sufficient access to computers and internet access during the last year.
Councillor Edward Davie, Cabinet Member for Children and Young People, said: "We are delighted with the number of donations that have been made so far and the generosity of the Walcot Foundation will make a huge difference in the lives of many young people.
"We are still appealing for more people to come forward and contribute to this fantastic cause to make sure Lambeth's young people are given a level playing field to access online learning."
Match-funding impact
The support of Impact on Urban Health means twice the number of young people could benefit from the appeal. The charity is based in Lambeth and Southwark and aims to reduce health inequality in inner cities.
Andy Ratcliffe, Executive Director of Programmes, said: "We're so pleased and grateful to see the crowdfunder has already raised half of its £50k target.
"Every young person should have access to the equipment they need to learn, socialise and stay healthy. We know that digital devices play a big part in that for families, so we hope our local community continues to donate as generously as they have already."
To find out more and donate to the appeal visit the Lambeth appeal on Crowdfunder