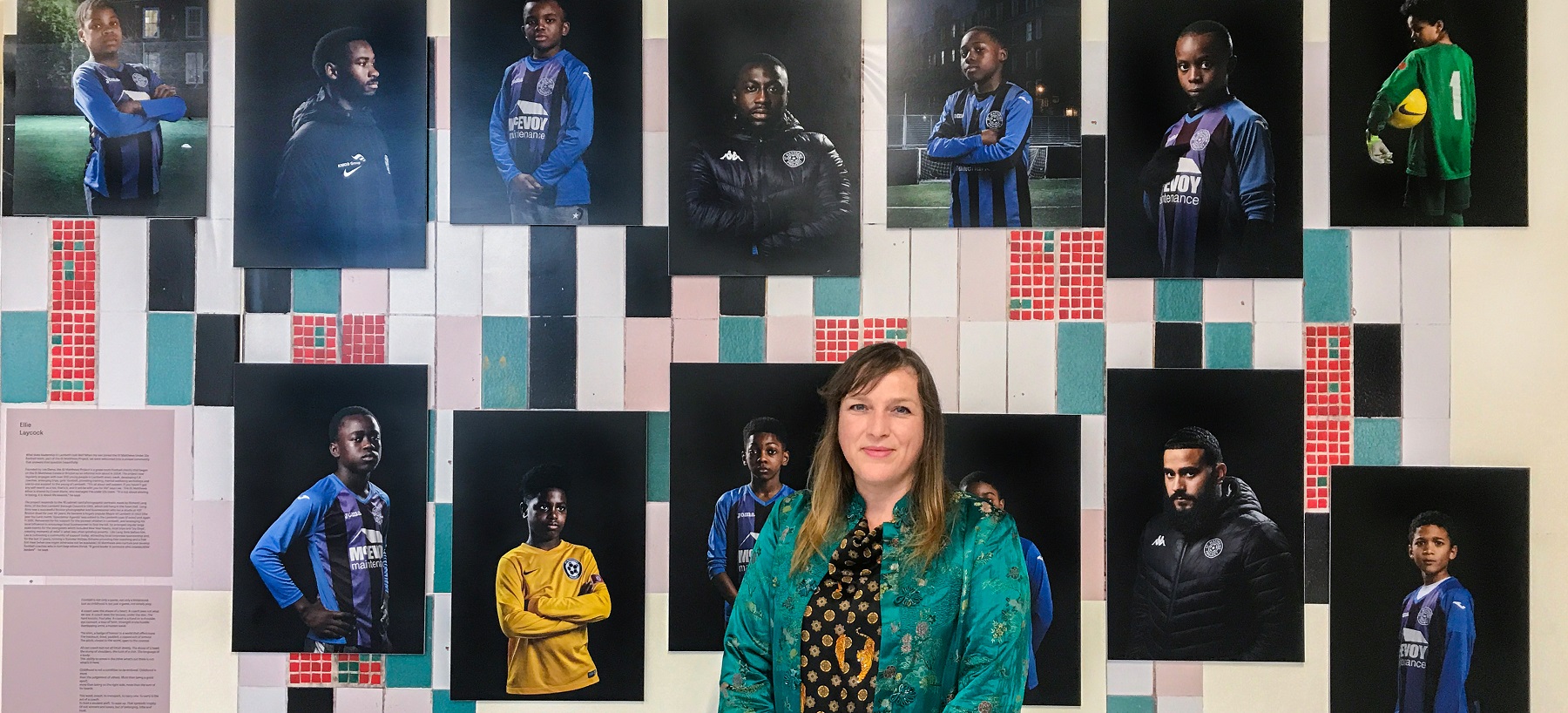 Lambeth Town Hall is currently displaying an exhibition of new photography, Spectemur Agendo (By Our Actions May We Be Known) based on ideas of leadership in Lambeth. The exhibition showcases work by four upcoming photographers, including Ellie Laycock. Ellie's work explores how leaders can support children experiencing austerity and poverty. The exhibition is on display until the end of the year.
A course for camera uses
Ellie recently completed a Film Production course run at Lambeth Adult Learning provider, Photofusion, which was free of charge to people on a low income. She joined a group of novice film enthusiasts to learn new skills to create a video piece of artwork. She learned all about the creative and technical aspects of planning, filming and editing a video. She also found out about free editing software, and heard talks from experts already working in the creative industries. She says, "The course was fantastic – a really great experience that taught me new skills to improve my photography as well as my video skills. It was a very supportive space to share mistakes and disasters!"
The course also helped Ellie during the pandemic. She says, "As a single parent, the past year has been pretty intense. The course was absolutely the highlight of my week – a wonderful escape from what was happening." Ellie has already made use of her new skills, getting behind the camera on a film project in Brixton.
Why not learn something new at Lambeth Adult Learning?
There are hundreds of free courses and opportunities on offer from Lambeth Adult Learning's 15 different learning providers across the borough, both in local community venues and online. New courses are starting in January 2022, so now is the perfect time to learn something new.
Find out about what you could learn in Lambeth at the website Lambeth Adult Learning.  Contact adultlearning@lambeth.gov.uk or call 0207 926 3304 Monday-Friday 9am-5pm.
For the course featured, see Twitter@photofusionUK  /Facebook https:
Achieve your dreams
Lambeth Adult Learning helped Ellie achieve her creative dream. She says, "I absolutely recommend it! It's easy to talk yourself out of doing things and stay in a safe place. But if you sign up, amazing things can happen".