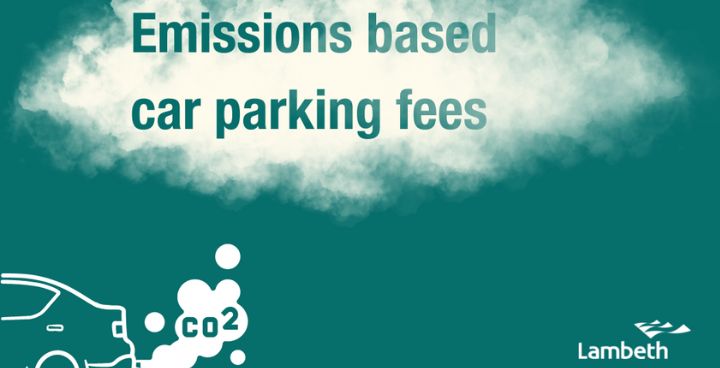 The new pricing structure could see drivers of vehicles that produce the highest emission levels pay more to park across Lambeth.
The proposed changes come after Lambeth Council announced an innovative Kerbside Strategy that will reclaim public space that is currently taken up by parking and use it to introduce climate resilient infrastructure including more trees and parklets.
Cllr Rezina Chowdhury, Cabinet Member for Sustainable Lambeth and Clean Air, said: "It is clear that the current pricing structure needs a rethink, so the charges reflect that motor vehicles contribute significantly to levels of dangerous particle matter and Nitrogen Dioxide in our air.
"Our proposed new pricing model will make the process more equal and ensure the highest polluting vehicles are paying the most for parking permits. It shouldn't cost more money for a family-of-four to securely park their bikes than it would to park a motor vehicle.
"By discouraging the use of polluting vehicles and making it easier and fairer to use sustainable travel, we can significantly cut emissions and improve air quality for everyone in Lambeth."
A full public consultation will begin on February 17, 2023, so residents, businesses and other stakeholders can have their say on the changes.
The report can be read here.
The new pricing structure would apply to on and car parks and also includes an increase to diesel surcharges and to resident and trader parking.
Lambeth Council became the first London borough to declare a climate emergency in 2019. It has set a target to lower its carbon emissions by 24 percent as it works towards becoming Net Zero compatible by 2030.
Almost a quarter of Lambeth's annual carbon emissions are linked to vehicles, despite lower car ownership levels compared to other London boroughs.
Disadvantaged groups are even less likely to own a car, but more likely to be affected by the effects of car use such as poor air quality, climate change and road danger.
The Climate Action Plan the aim of reducing vehicle journeys by 27 percent, while increasing walking, cycling and public transport usage by 85 percent in order to become Net Zero by 2030.
The Kerbside Strategy sets out clear principles for the kerbside, including for pricing, which mean that the financial cost of accessing this public space should be relative to the impact on our streets and local environment.
Cllr Chowdhury added: "In order to achieve the ambitious climate goals by the end of the decade, we need to make bold choices now.
"We have pledged to take a 'do everything' approach to reducing our emissions, transforming our streets and making our borough fairer, healthier and more climate resilient.
"The proposed new pricing structure, along with the forward-thinking Kerbside Strategy and our forthcoming Air Quality Action Plan, will ensure Lambeth can continue to tackle toxic air and make our shared spaces fairer and more accessible."
You can read the full report here including an explanation of the proposed changes.