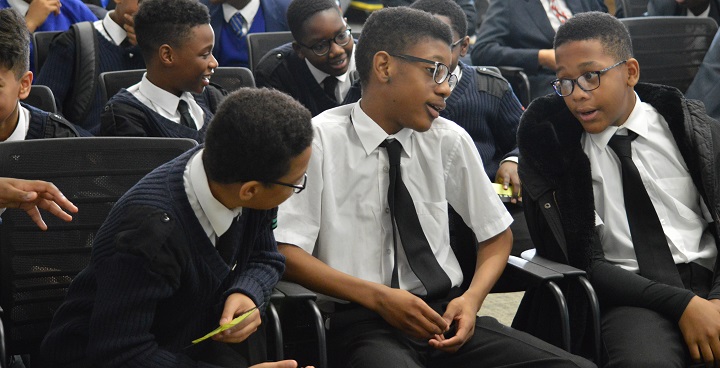 This year over 91 per cent of Lambeth parents and carers who applied to a secondary school in the borough have been offered a place at one of their preference schools starting this September.
In addition, the percentage of Lambeth children who were offered one of their first preferences increased this year to over 61 per cent. The overall figures do not include pupils with an Education, Health and Care Plan, as they apply through a separate process.
On the day that parents and carers across London are told which secondary school their children have been offered places at, Lambeth Council revealed that offers were made to 2,548 applicants this year, 1,556 of whom were offered their first preference.
The co-ordinated school admissions process enables parents and carers to choose schools in Lambeth and in other boroughs. With so many good local schools to choose from, it is inevitable that unfortunately not all children will be able to be offered their first preference. Nevertheless, Lambeth continues to have enough year 7 places overall for residents to choose from and for those wishing to remain in our two all-through schools.
Word from the Cabinet
Cllr Ed Davie, Cabinet Member for Children and Young People, said: "At a time of unprecedented disruption and pressure on schools, it's of great reassurance to Lambeth families that we have been able to offer a place to every child who wants to come to a secondary school in our borough.
"This used to be a difficult time for families and children, wondering exactly where they'd be starting school in September. But, the days when a child's future depended on an offer that might or might not arrive in the post are behind us, because the hard work of our schools and education services has taken that uncertainty out of the system.
"We look forward to seeing all of these pupils starting classes as normal, in schools and alongside their classmates, in September."
The picture across London
Across London as a whole, 93 per cent of children have been offered a place at one of their preferred schools. Figures released today by the Pan London Admissions Board, the body with overall responsibility for the co-ordination of school admissions in the capital, show that 66 per cent of children applying to London schools got into their first preference school, a 2 per cent decrease on last year.
This decrease was caused partly by delays to selective school tests due to disruption caused by the impact of Covid-19 in the autumn term. Usually families are informed of their child's test score for a selective school before the admissions deadline and can take this into account in making their application. However, this year many selective schools could not confirm places until after the deadline.
Overall, 87 per cent per cent of London pupils were offered a place at one of their top three choices of secondary school, a 1% decrease from last year.