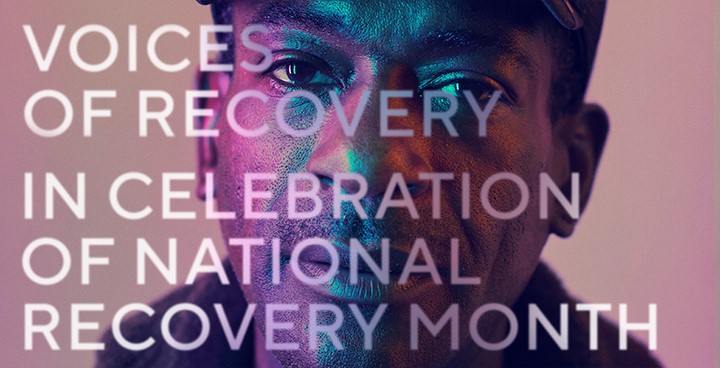 Lambeth's Harbour alcohol and drug addiction recovery centre hosted a week-long exhibition of photographic portraits as part of worldwide Recovery Month. Photographer Dee Ramadan explains the story behind his pictures: "I'm a neighbour and I wanted to know more about the stories and the people I saw coming to the Harbour. I saw such a diverse group of people here and I wanted the images to show the indiscriminate nature of addiction and to possibly help break down basic stereotyping.  The mix of faces, of clothing styles, of men and women show that addiction can affect anyone  regardless of age or cultural background. We want people to see people in recovery as people, to help reduce the stigma."
Lifelong choice
Dawn Brecken, scheme manager, says: "These pictures also say recovery isn't for a month, it's a lifelong choice. People here have chosen to recover from addiction, to work hard. The Harbour won't turn people away if they have mental health issues as well as an addiction. We don't make people fill in tons of paperwork about who they are before they can come in the door. It's about acceptance of people as people."
Words of recovery
Dee also created an artwork featuring words about 'what recovery means' from what Harbour service users and Peer mentors (people now helping others based on what they have learned on their own recovery journey) have to say:
"These faces are a story I feel part of, they represent how the Harbour opens the door to progress from 'it's your problem' to 'we all have a problem, let's work on it together."
"The way these photos give us back our identity is the same way we can give back to other recovering addicts."
"Recovery is the journey from needing help and a friendly face to offering help and being a friend."
Word from the Cabinet
Cllr Ed Davie, Lambeth Cabinet Member for Adult Health and Social Care, said: "Recovery Month helps spread the positive message that people can overcome addiction. The Harbour is a great example of professionals and peer mentors working together using flexible approaches. The message is that recovery is a positive choice and one person's journey can inspire another. It's 10 years since I stopped problem drinking with the help of Lambeth services and it is great to see others are getting the support they need.'
For more information
The Harbour is part of the wider Lambeth Drug and Alcohol Treatment Consortium, taking referrals from other services.
For more about Lambeth's drug and alcohol services, including the Harbour see the Council's information pages
For Dee Ramadan's photographs from the Harbour and more, see his website and Instagram
The Harbour offers an Open access Drop in, group support including relapse prevention and skills development, and other activities e.g. Yoga, Mindfulness and Art.