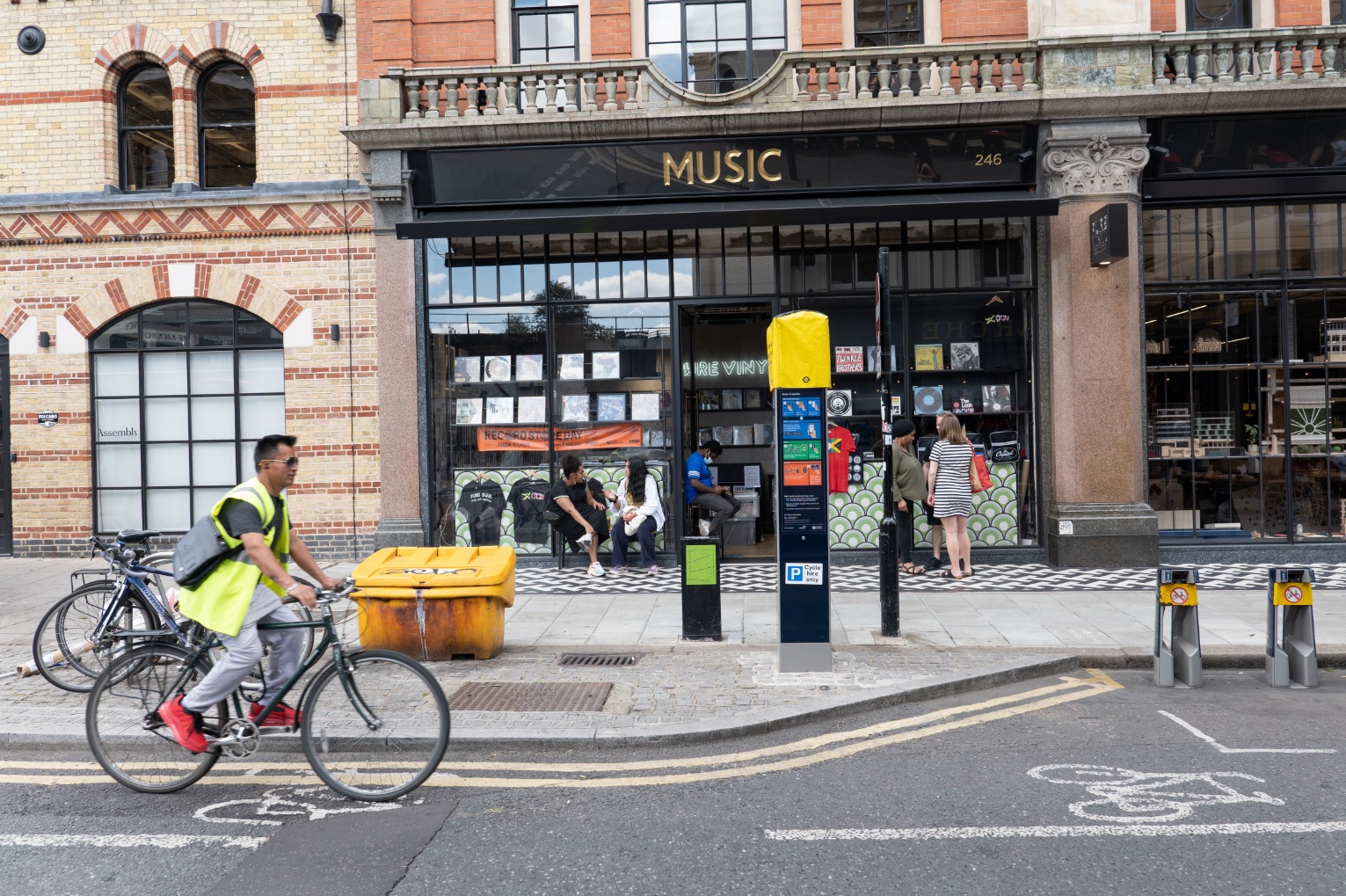 The council is asking those who live, work, or travel through the current temporary Ferndale LTN to share their views between February 14 and March 20.
The Ferndale LTN was introduced as a trial during Summer 2020 to reduce traffic volumes in neighbourhood streets and make it safer for people to walk and cycle.
The council has closely monitored both traffic levels and air quality data throughout the trial period and is now exploring whether the Ferndale LTN should be permanent.
Joint Cabinet Member for Sustainable Transport, Environment and Clean Air Cllr Danny Adilypour said: "We are very grateful for the feedback we have already received during the trial period and we've worked really hard to make improvements based on suggestions from residents and businesses in the area.
"The monitoring data shows that the scheme is clearly meeting its objectives, which is promising with 6,000 fewer vehicles each day across the area. Now we are looking to understanding the experiences of those living in, working in or who travel through the neighbourhood regularly.
"This will be used along with monitoring data as part of the decision-making process as we explore whether the LTN should be a permanent addition to the neighbourhood."
Lambeth Council believes LTNs can play an important role in helping deliver a cleaner, more climate resilient borough where people have access to safe routes for active travel such as walking or cycling.
The council is encouraging residents to make fewer local car journeys to curb our reliance on motor vehicles and improve air quality for everyone in Lambeth.
Throughout the trial period the council has published detailed data to record traffic volumes and air quality levels within and around the LTN as part of its monitoring strategy.
The Stage One monitoring report recorded a decrease in vehicle journeys within the LTN and an improvement in air quality levels at most monitoring sites.
The recently published stage two monitoring report has found:
The total volume of motor vehicles counted on streets within the LTN has decreased by 47 percent.
Traffic on streets within the LTN, as well as on boundary roads, fell by 6 percent – around fewer 6,000 vehicles a day.
The number of cycle journeys on internal streets rose by 58 percent, while there was a 55 percent increase in cycling on boundary roads.
This is the fifth public consultation into the five temporary LTNs that were brought in as temporary measures during the early part of the Covid-19 pandemic to reduce road traffic.
The council has decided to make Railton and Oval schemes permanent, the analysis of the Streatham Hill and Tulse Hill schemes is ongoing, with a decision following later this year.
For more information and to take the survey visit our consultation page.
CONSULTATION EVENTS
The council will be holding a series of events during the Ferndale LTN consultation to offer help in completing the survey and to answer questions.
Events will be held at:
The Kerb Garden, Landor Road on Wednesday 23 February from 2pm to 4pm
Combermere Road X Stockwell Road Junction on Monday 28 February from 2pm to 4pm
Bowie Mural, Tunstall Road on Saturday 5 March from 12pm to 2pm
Fenwick Place, by the football pitch on Thursday 10 March from 9am to 11am
Solon Estate, Keplar Road entrance to Bedford House by Hetherington GP on Monday 14 March from 12pm to 2pm