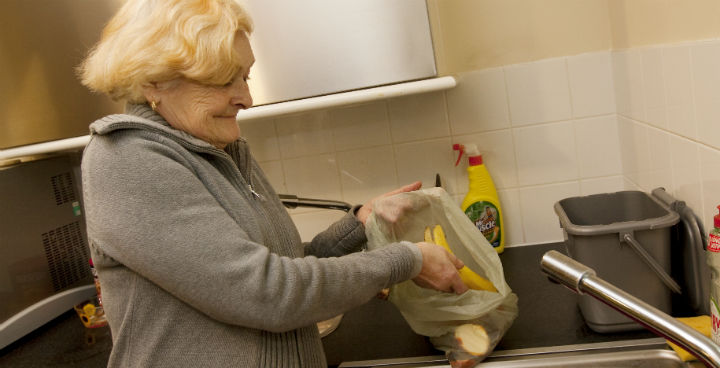 The story so far
In one week alone, 87 tonnes of food waste has been saved from your general rubbish bins!  And this is not the whole picture – we know lots of you compost at home.
Collecting food waste is just the beginning. Food waste collected from across the borough is sent to a facility where it is turned into compost to improve farmland around London.
The compost is delivered to farmers in counties near the capital to use to make their soil more fertile and help grow better food for us to enjoy.
If we all do our bit we can not only improve the environment and help farmers grow food, but cut the £1.75 million it costs us each year to dispose of food waste.
Find out more
You can find out more about recycling in Lambeth and find out handy hints and tips on our environment blog and twitter account @EnviroLambeth
What do you think?
There are lots of ways of dealing with food waste, is the new food waste service a good thing? What do you do with your leftovers? Let us know your thoughts – leave a comment below.