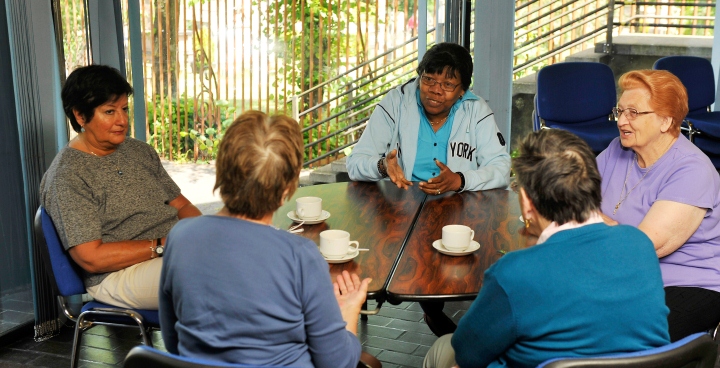 What is on offer
Lambeth Communications, the council's trading arm, is offering organisations that benefit the people and the borough of Lambeth a year's marketing and communications help for free.
Two organisations will be chosen by a panel to get help that includes time from our digital, media and design specialists, help putting in place plans for now and the long term; space in Lambeth talk at no cost, and a town hall event to support or celebrate your work.
Why apply
Lambeth has many small community organisations and social enterprises that do great work, but may not have the time and resources to market themselves. If you are one please get in touch!
Good communications can help inform people about your great product or service, recruit volunteers, make events successful, and get sponsorship or funding. It can help keep your organisation doing great work.
How to apply
To apply, please contact Paul Morris at Lambeth Communications by 5pm 1 May 2014 outlining (in no more than 500 words):
What your organisation does
Who or what it supports
What your current aims are
How communications support would benefit you.
Decisions will be made by a panel. Successful organisation will be confirmed by 9 May 2014.
Please send applications to: PMorris@lambeth.gov.uk
Or write to:
Paul Morris, Head of Creative & Business Development
Lambeth Communications
Room B13, Lambeth Town Hall
Brixton, SW2 1RL
 
Why we are doing this
As a cooperative council we are keen to support local people and organisations who make a positive difference in the Lambeth.
Julian Ellerby, Head of Director Cooperative Business Development, said:
"Lambeth has dozens of small community organisations and social enterprises that do brilliant work and support the borough in a variety of ways.
For many, marketing and communications will feel like a luxury, so we want to offer two organisations our help free-of-charge. There are numerous benefits that you can achieve from good communication, and our package will offer professional advice and practical tools to support it."