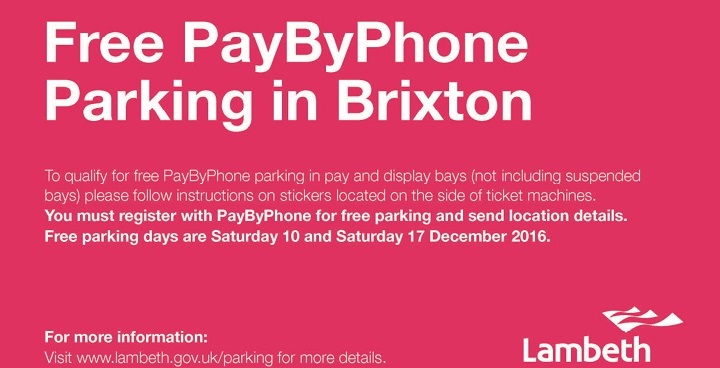 This opportunity is not only an amazing chance to make any last minute purchases locally, but to also support your local businesses to flourish. Why pay to park elsewhere, when Lambeth is willing to support you & our businesses.
The PayByPhone service provides our customers with a quick and easy parking solution, rather than having to carry cash around with you or risk over staying your Pay and Display ticket.
Do not miss the opportunity to shop within your borough and support local businesses by utilising this festive present from Lambeth on Saturday 10 and 17 December 2016.