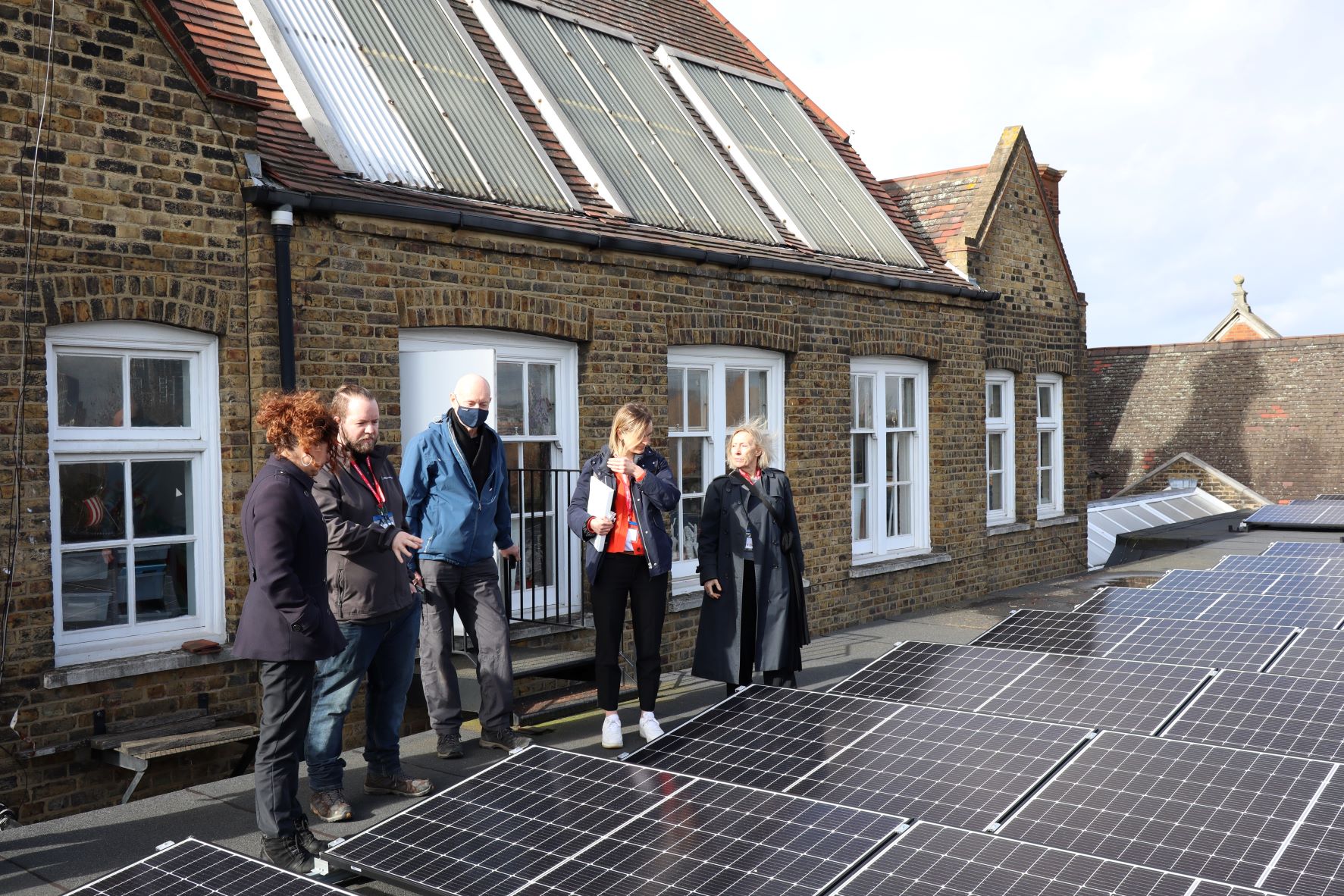 Schools across Lambeth to can join the network from this November and develop their own "Climate Action Plans" to reach climate goals throughout the term.
Schools will be supported to start their own initiatives such as setting up after-school Eco-clubs for pupils or to work with the council to install more solar panels on their premises.
As part of being a "Future Fit School", schools will pledge to:
Set at least 3 climate goals
Develop a Climate Action Plan to meet their goals
Get involved in the Future Fit Schools Network
Join the first workshop hosted by climate charity Ashden's on Monday November 28.
Co-chairs of the Lambeth's Schools Partnership (LSP) Andrea Parker and Chris Ashley Jones said: "We're so excited to be working collectively across the borough on this important network bringing schools together to take action to improve the environment and enrich young people's lives."
The LSP is one of Lambeth's Climate Partners who co-created a Climate Action Plan (CAP). The CAP sets a series of goals for the borough to become Net Zero compatible by 2030 and more resilient to extreme weather.
The council has identified the borough's schools as having an important role to play in helping to achieve the ambitious goals set out in the CAP, with the LSP leading the way.
The Future Fit Schools Network will focus on taking relevant actions that support the CAP's five themes around Adaptation, buildings, transport, consumption, and nature.
Each participating school will have access to the Future Fit Schools resource pack so they can tailor their own climate plan to their needs and circumstances.
Cllr Rezina Chowdhury, Cabinet Member for Sustainable Lambeth and Clean Air, said: "I am delighted to launch the Future Fit Schools Network to bring together teachers, school staff and pupils to join us in responding to the climate crisis.
"The network will allow schools all over Lambeth to share their knowledge and expertise so they can take a leading role in their communities.
"This could mean they set up after-school "Eco-clubs" for pupils or explore ways to reduce their carbon footprint by raising awareness about energy savings tips, installing air source heat pumps instead of gas boilers, or to generate their own electricity using solar power
"Schools will benefit from access to climate workshops during term-time, knowledge-sharing between themselves and access to climate experts. I look forward to working with the Future Fit Schools Network over the coming months to support this vital work."
Schools can sign up for the Future Fit Schools Network and via the registration page.
Join the first workshop on Monday 28 November 5.30-6pm led by Ashden's for its national Let's Go Zero campaign.