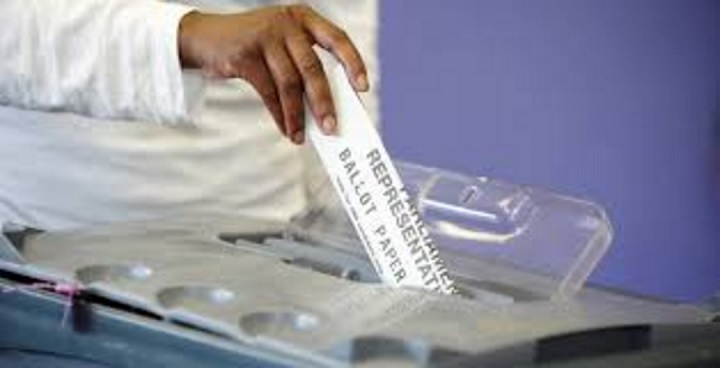 Voting at elections is changing
As part of these changes, Lambeth voters will need to show photographic ID when voting in person at polling stations when elections take place. The government aims to make voting more secure through this measure and voters will need to produce a document from the list below to receive a ballot paper:
Passport issued by UK, Channel Islands, Isle of Man, a British Overseas Territory, EEA state or Commonwealth country
UK, Channel Islands, Isle of Man or EEA Driving Licence
Biometric Immigration Document
ID card bearing Proof of Age Standards Scheme hologram (a Pass Card)
Ministry of Defence Form 90 (Defence Identity Card)
A Blue Badge
National Identity Card issued by an EEA state
An Older Person's Bus Pass
A Disabled Person's Bus Pass
An Oyster 60+ Card
A Freedom Pass
Only original documents will be accepted, expired photo ID will be permitted as long as the photograph still looks like the holder and names on ID must be the same name that is used to register to vote.
What if I don't have any of the ID documents on the list?
If you don't have an acceptable form of photographic ID, you can apply for a free Voter Authority Certificate from Lambeth's Electoral Services team.  The Voter Authority Certificate is a secure, paper A4 document which will contain your name and photograph.
Find out how to apply for a Voter Authority Certificate at electoralcommission.org.uk/voterID
A word from Lambeth's Electoral Registration Officer
Bayo Dosunmu, Lambeth's Chief Executive and Electoral Registration Officer, said: "There is a long and well-documented history of active democratic participation in Lambeth.  Our residents have consistently made their voices heard on important issues. This continues to contribute to the strength and diversity of our borough in addition to influencing vital aspects of national politics.
"The power of democracy should never be underestimated and it is my responsibility as Lambeth's Electoral Registration Officer to encourage participation in the democratic process.
"My priority is to ensure Lambeth citizens understand the new voter ID requirements and that people from disadvantaged groups are not further discouraged from taking part in elections. My team will be working with a range of partners across the borough to enable this."
When do the new ID rules take effect?
Voters will need to show ID at local elections and UK Parliamentary by-elections from May 2023 and for UK Parliamentary general elections from October 2023.  No elections are scheduled in Lambeth until the Mayor of London and London Assembly elections in May 2024 – but by-elections can be called at short notice.
Word from the Cabinet
Cllr David Amos, Lambeth's Cabinet Member for Finance and Cost of Living, said: "This is a significant change to the voting process and Lambeth Council is determined that no one will lose out on the opportunity to vote as a result of these new ID requirements.
"Working with all our communities over the next 12-months is going to be incredibly important in ensuring that Lambeth residents are aware of these changes and ready for the next time we have a poll in the borough so that everyone can exercise their democratic right to vote."
Take action now
Check you have the right ID. If not, apply for a Voter Authority Certificate as soon as possible.