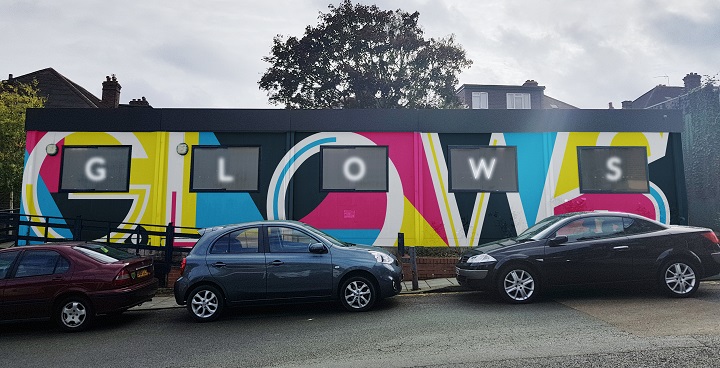 The former Lambeth Housing Management office huts on Greenleaf Close have been transformed into GLOWS (GreenLeaf Open WorkSpace). It's a space for entrepreneurs to start or grow their businesses, and for local designers to make clothes, jewellery, artworks, and more to sell in shops and markets. It's room to develop for people who've run out of space working from home.
Participation
"GLOWS is a living example of the saying 'if you want to travel fast, go alone; if you want to travel far, go with others", says Erica from Tulse Hill Forum, who have worked for a year with Tulse Hill Estate TRA to create this new community asset. "We presented it to Lambeth Council as a business proposition and they listened – not telling us what to do, but always listening and supporting."
Generation
"Tulse Hill Forum has worked hard to identify "pieces missing from the puzzle" in terms of Tulse Hill's needs. Some people find the words 'starting a business' a bit big and scary, but really feel empowered by the phrase 'income-generating ideas'.
Dedication
The Steering Group met every week to move the project on, and their dedication is a real resource. TRA Chair Laud changed his work pattern to be sure he was wide awake in meetings. "We want it to change the image of Tulse Hill" says TRA secretary Hazel Turay. "We want people to get involved with what's right on their doorstep and be the driving force."
 Inspiration
"GLOWS is 'proof of concept'," Erica explains. "Not just the concept that transforming spaces to support ways of earning money means the community feels invested in making it work, but also the concept that community partners can come together, work together and learn skills and self-confidence on the way. We want the way this partnership learned as it went along to be a methodology for other community-led projects, for changing their mindset into 'we can do this'.
Connection
"What will success will look like? It could be always being full. It could be one business start-up leaving as they became successful and take the next step. It could be young people seeing young local creative entrepreneurs as role models and no longer thinking of gangs and drug dealers that way. Mostly, GLOWS will be successful as part of a healthy Tulse Hill ecosystem, with connections to the community."
---
For more information