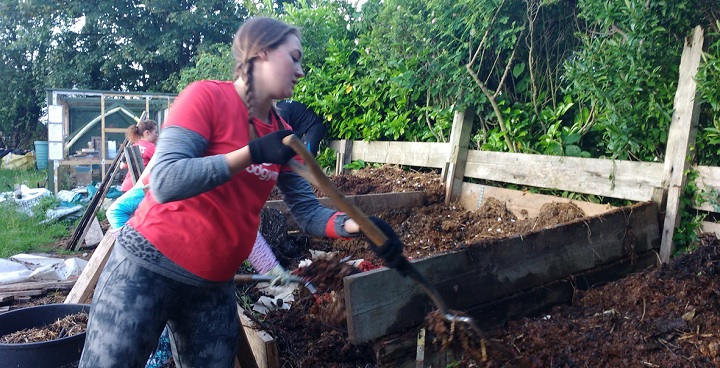 Every Tuesday evening a group of runners meet in Brixton to do a run with a difference. At GoodGym, we use our runs to help out schools, community gardens, youth clubs, foodbanks and more, with tasks that are too big for them.
With a group of around 30 people, it is amazing what we can get done. We lift, shift, sort, dig, move and paint all over Lambeth. Starting at 7pm, we usually reach a task between 7.15-7.30.We then work hard for 20-30 minutes to get the job done.
Our group consists of seasoned marathon runners to absolute beginners. We have an age range from 20-something to 50-something. There's a range of run lengths and always back markers – we never leave anyone behind. With qualified UK Athletics run leaders in charge, whatever your running goal, we can support you to achieve it.
Alongside the Tuesday group runs, we also pair individual runners with isolated older people. We call them our Coaches, as they encourage us to do our weekly run. In exchange, we provide conversation and a link to the outside world, something many older people do not have much of. I run to my Coach, Mona, every Wednesday and visit for about half an hour. I get to hear all about her stories about how Lambeth used to be and it's fantastic.
To find out more about the group and coach runs, you can visit the GoodGym website and sign up. We always love to see new faces.
If you are a Lambeth organisation that want us to come and do a task with you, you can contact me: Katie@goodgym.org.