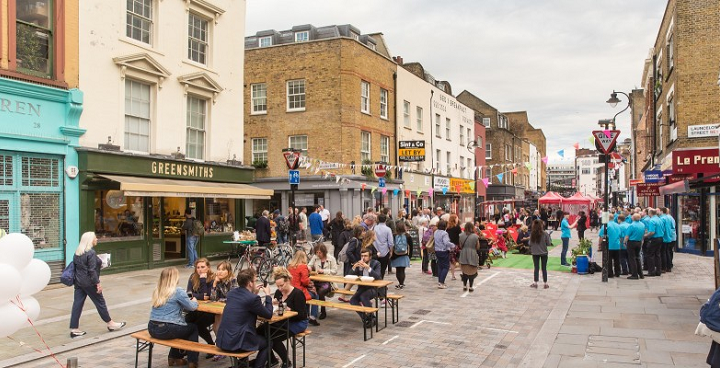 Two Waterloo streets have been named as among the country's best high streets by being shortlisted in the third annual Great British High Street competition. Lower Marsh & The Cut have made it to the final 3 in the London category. To be crowned champion, they need your votes.
Tucked away behind Waterloo Station, these two streets are packed with the best independent shops in London, four theatres, a much loved street food and flea market, and hundreds of years of South London history.
WeAreWaterloo Business Improvement District works to promote and grow the economy of this area on behalf of the 400 businesses that operate within its boundaries. Along with a local resident, the BID nominated The Cut and Lower Marsh to highlight the huge variety of shops, restaurants and entertainments available for local people, students, tourists and workers.
Between now and Friday 18 November you can cast your vote via the Great British High Street website. If Lower Marsh & The Cut wins, not only will they get a share of prize pot worth £100,000, but they'll win expert training from Google's digital taskforce for shops, bars and restaurants and a trip to Twitter UK's London office.
The Great British High Street Competition 2016 celebrates the great work that is being done to revive, adapt and diversify the nation's high streets. Previous winners have found that winning not only boosted town pride, but also had a tangible economic impact with retailers reporting increased footfall.
To go online to cast your vote visit the Great British High Street website, or follow @TheGBHighSt on Twitter.