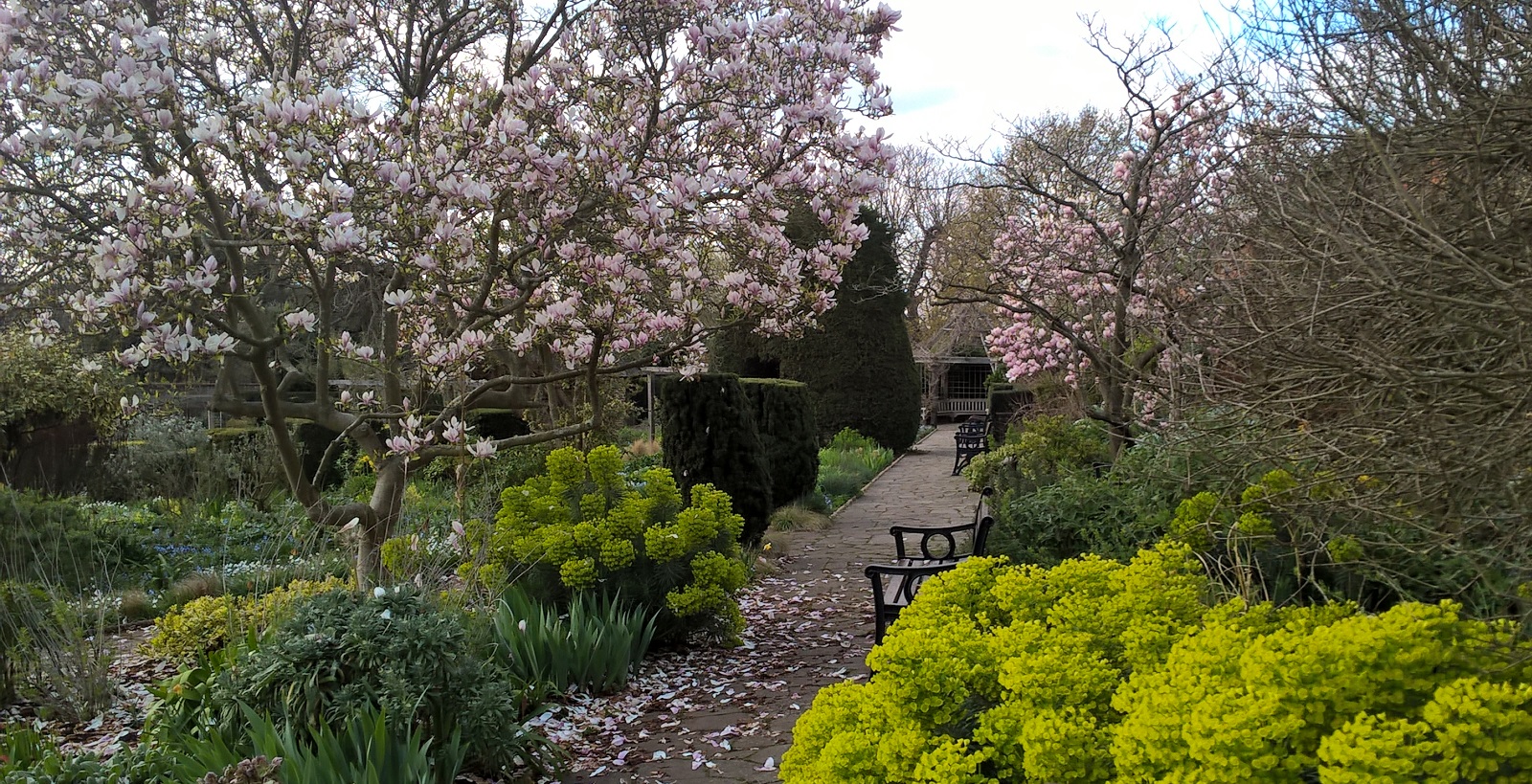 2021 has proved Lambeth's best year so far in the London in Bloom awards. Lambeth's parks, gardens, commons, nature reserves and other open spaces won 15 Gold and 11 Silver Gilt awards – up from 2020's 8 Gold and 14 Silver Gilt.
Word from the Cabinet
Cllr Sonia Winifred, Lambeth Council Cabinet Member for Equalities and Culture, said: "This year, parks, conservation areas, historic gardens and churchyards have again been loved and valued by the people of Lambeth  – at first as places to exercise and breathe in lockdown, then as places to celebrate as restrictions lifted.
"This formal recognition from London in Bloom must be shared with local volunteers and our incredibly committed Friends of Parks groups, as well as Lambeth's brilliant, innovative Parks staff."
Ranking higher
Many of our parks improved their individual scores, with the judges agreeing some improved rankings from Silver to Silver Gilt and Silver Gilt to Gold.
Streatham Common improved on last year's Silver Gilt to Gold in the Common of the Year category, joining Clapham Common, which won Common of the Year Gold in both 2020 and 2021. Streatham's Large Conservation Area won Silver Gilt.
Brockwell Park added Gold as a Large Conservation Area to Gold in the Heritage A third Gold for its Walled Garden is a fitting award for a site that Lambeth's Kevin Oldfield, who suddenly passed away at the end of September, had cared for 15 of his 25 years in Lambeth's Parks Team.
Kennington Park includes the second of Lambeth's Walled Gardens to win Gold – compared with Silver Gilt in 2020. It won Silver Gilt, the same as 2020, in the Large Park of the Year
Vauxhall Park won Gold in the Park of the Year category, and a Large Park Silver Gilt for Ruskin Park.
St John's (who did not enter last year) and St Leonard's earned Gold and Silver Gilt Churchyard of the Year awards respectively. West Norwood regained its Silver-Gilt for Cemetery of the Year.
Lambeth's five 2021 award-winning Small Parks are Slade Gardens, Streatham's Rookery, Hillside Gardens Park, Ufford Street Gardens (all Silver Gilt) and Gold winner Vauxhall Pleasure Gardens. Myatt's Fields Park also won Gold.
Palace Road Nature Garden re-entered London in Bloom, winning a Small Conservation Area Gold.
Larkhall Park and Wyck Gardens, both won Silver Gilt on their first entry in Park of The Year – and hope to get to Gold in the future.
We successfully won a borough-wide Gold award again, following our first in the 'Large City' category as well as for separate places in 2020.
More information