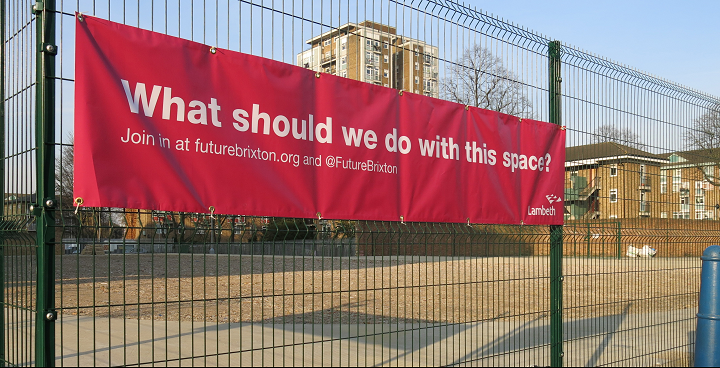 The two shortlisted bids are:
Young people get first chance to meet the finalists
Last Wednesday young people had the first chance to meet the two finalists bidding to use the space at Pope's Road where the temporary ice rink used to be.
The youth mayor, Jacqueline Goves Nemes welcomed people and stressed how important it was to have young people involved in the project, which was a great opportunity to shape what happens in the centre of Brixton. The evening was hosted by local spoken word poet, Dean Atta, who started us off with a special performance. Then came the pitches…
Both Grow: Brixton and Brixton Toolbox kept the audience interested with their exciting ideas for the space. It was impossible to tell on the night whether there was a preferred bid as both led to a number of thought-provoking questions.
Public event – Wednesday 9 April
This Wednesday there is an opportunity for all ages to meet the bidders at Number 6 Somerleyton Road, from 6.30 to 8.30pm. Space is limited so please register to attend here.
Let us know what you think
You can find out more about the project on the Future Brixton website  – you can read what other people have said and add your own comments.
It was clear that the young people present had some great ideas themselves and wanted to see the space well-used by their peers.  The conversation continues on social media so please join in @futurebrixton using #meanwhilebrixton and at facebook.com/futurebrixton