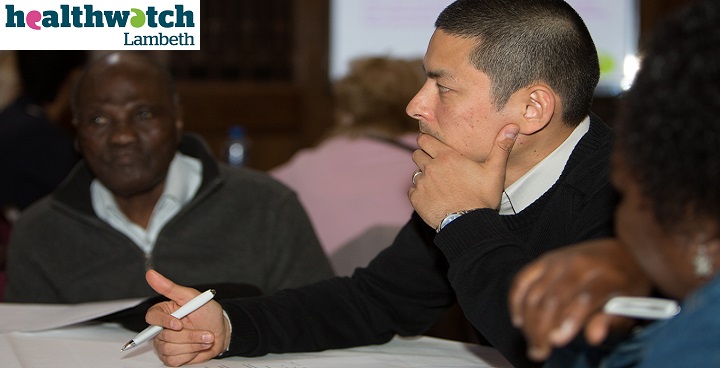 Your local health and social care services are changing in Lambeth. Issues like funding cuts and an ageing population are forcing those who plan and provide local services to do more with less.
That's why we are asking for your views and stories of health and care services, good or bad. Your voice counts! We need them to influence providers and commissioners (who buy and plan services).
For example, we carried out a study on where people in Vassall Ward go for mental health advice and support. We heard that most people visit their GP but many didn't know of the range of alternative services available to them. We will use this information to ask providers to rethink how they advertise their services.
A community leader told us: "I've lived here for 30 years and still find it a struggle to find mental health services we can refer adults to in Lambeth. We need to have an up-to-date knowledge of services."
We also used our legal power to "Enter and View" publicly-funded services to listen to the views of residents in care homes and extra care schemes (where people live in their own flats with 24 hour on-site support on hand). Many told us that despite feeling safe and well cared for they were lonely and socially isolated.
One resident told us "That is what I am short of, someone sitting with me talking. I've been here looking at these four walls, years in, years out. Nothing you can do about it."
Lambeth commissioners have now agreed to provide funding to look at new ways to combat social isolation within these care settings.
Get in touch
Contact us for further information about our work, how you can share your views and ways to get involved in shaping your local health and social care services.
Call 020 7274 8522
Text 07545 211 283
Email info@healthwatchlambeth.org.uk
Visit www.healthwatchlambeth.org.uk
Follow us on Twitter @HWLambeth or like us on Facebook (HWLambeth)