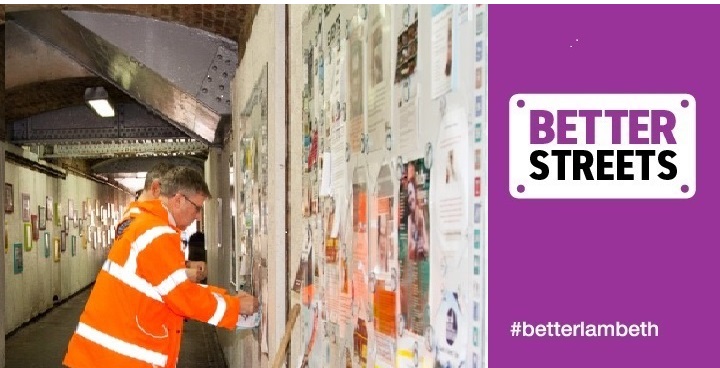 Thanks to residents' support (including 6,000 votes asking for the project to get funding), the Herne Hill Forum has won £25,000 as a Judges' Choice from the Aviva Community Fund. This investment will go into improving the area, with the grimy underpass now financed for a face-lift.
Where the money goes
Lambeth Council has committed £30,000 for building, waterproofing, lighting and security works. The £25,000 from Aviva will convert the space – a threatening but vital pedestrian thoroughfare – into a community 'place' featuring:
A full-length mural inspired by the history of the neighbourhood – created with the help of local schoolchildren, to link past, present and future
Vintage-style community notice boards to allow everyone to communicate.
'History Hear' – recordings of residents' memories played on speakers in the Underpass (and hopefully in the Station Waiting Room) to include passers-by and passengers in the story of the community.
The Community Piano Academy will be improved with a screen round the street piano for shy learners – decorated with hand-positions, scales and chords to encourage beginners – and a new teaching bench.
Inspiration
The Underpass has been the most complained-about local feature. The inspiration was 10-year old Missy Finegan, who sent a Neighbourhood Plan suggestion card to Herne Hill Forum asking to be involved in 'making the tunnel nicer'.
---
For more information
Herne Hill Underpass runs under the railway line. After 7.40pm it becomes the only way to and from the trains. About half the station's 4,000 commuters a day use the Underpass, with another 1,000 pedestrians passing through.
The Herne Hill Forum (HHF) is an organisation of volunteers that connects a diverse community. HHF's lead on many noteworthy campaigns such as the street piano & piano academy fundraising, Bundle of Joy and Thames Water flood compensation brought the community together to bring about change. Visit the Herne Hill Forum website for more information
The Aviva Community Fund is financing over 500 projects with four levels of funding and four different categories, giving our awards to communities throughout the UK. For more about the funding and this year's other winners, please visit the Aviva Community Fund website.