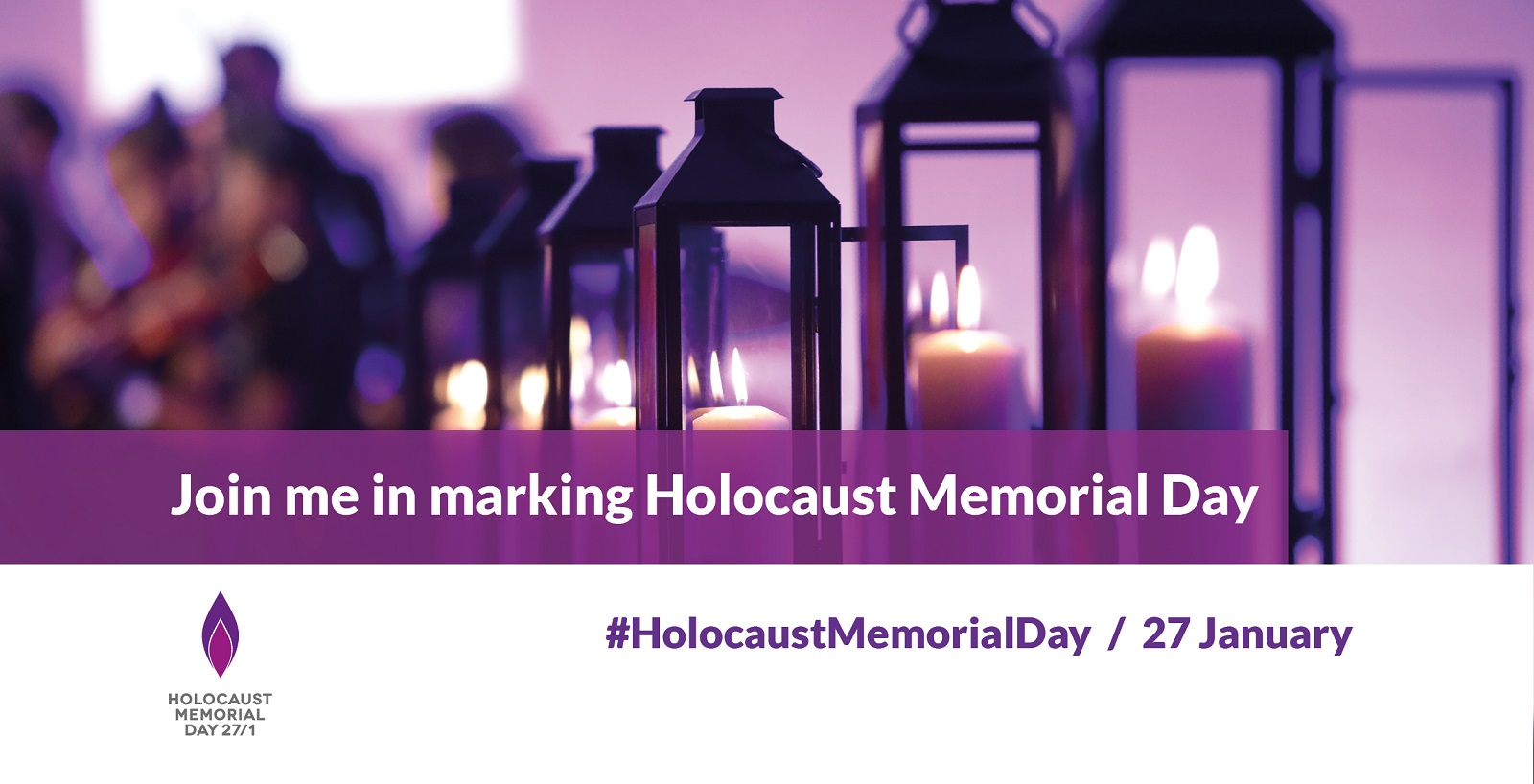 Lambeth's 2022 Holocaust Memorial Day commemoration on Sunday, 23 January will remember, honour and share stories from those persecuted in the Holocaust and subsequent genocides.
Commemoration
Many governments have legislated for January 27 as an annual Holocaust Memorial Day – an international day of commemoration to honour the victims of the Holocaust. The UN Resolution establishing International Holocaust Remembrance Day urges every member nation to honour the memory of victims, and encourages the development of educational programs about history to help prevent future acts of genocide – learning from the past for a better future.
 'One Day'
The theme for 2022 set by the Holocaust Memorial Day Trust is "One Day'. There are many ways to read this.
The world together puts aside one day to remember victims, in the hope that one day there will be no genocide.
Pick one day in history to focus on: what happened and how many lives changed? January 27 1945 saw the liberation of the largest Nazi death camp, Auschwitz-Birkenau. What happened in Berlin on 27 January 1941, in Cambodia in 1976? in Rwanda this day in 1994? What's going on around us in the world today?
It may mean one day at a time, the struggle to go on with no end in sight and no glimmer of hope. Holocaust Survivor Iby Knill remembers: "You didn't think about yesterday, and tomorrow may not happen, it was only today that you had to cope with and you got through it as best you could."
People never forget the One Daywhen everything changed, for better or for worse. Iby Knill says: "One day Gretl, my school friend…greeted me with an embrace. The next day she ran across the road and turned her head away so as not to acknowledge me."
On Holocaust Memorial Day 2022, all these One Days come together for communities to learn from the Holocaust and genocides – for better days in the future.
Contributions 
Lambeth's Holocaust Memorial Day 2022 programme starts online at 3pm on 23 January.
MC: Clive Hershman
Welcome by Councillor Annie Gallop, Mayor of Lambeth
Ich Benk ('I long') sung by Cantor Helen Leneman
'Reflections on a visit to Cambodia' by Paul Infield
Memories of a Cambodia Survivor by Sophari Ashley;
'The Story of the White Cup' by Roger Mitchell a poem read by Dunraven School Student Olivia Boyle
Eli Eli ('My God, My God') sung Maya Jaffe
'A Dream' by Avraham Koplowicz a poem read by Dunraven School Student Flo Gill
Oifn Forel ('On a wagon bound for market') sung by Rabbi Nathan Godleman
Councillor Claire Holland, Leader of Lambeth Council
Closing remarks: Clive Hershman
This event is arranged by the Lambeth Community HMD Planning Group, who thank all the participants.
More information