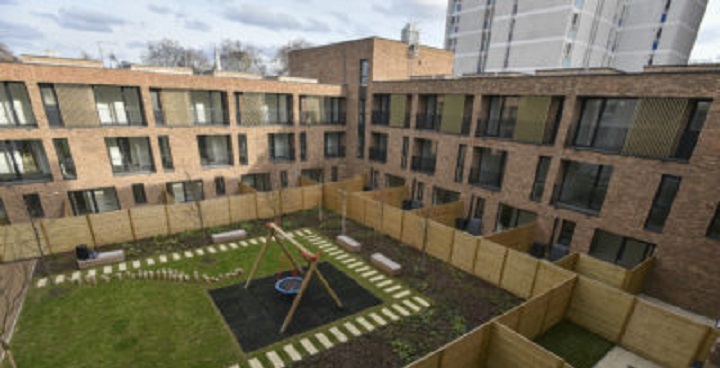 HfL already has 70 new affordable homes ready for occupation. Work is also set to start on another 159 new affordable homes across the borough in the coming 12 months, 92% of which will be for council rent, according to the business plan, which was endorsed by the council's Cabinet on Monday.
"The scale of the housing crisis is not in dispute," Cllr Bennett told the meeting. "We set HfL up so we could build homes ourselves, not have to hand land or decision-making powers over to private developers or external housing associations, to be able to take control of those decisions ourselves, and to use any surplus generated from housing schemes reinvested back into social housing and affordable housing – not paid out as profit to shareholders.
"I'm very proud of the leadership we have shown on this over the last few years, and that we are now able to start delivering. This plan sets out a big step forward in our aspiration and an acceleration in our plans to build more homes for local families and to tackle the housing crisis in Lambeth."
The recently-completed development in Lollard Street, Kennington, includes 70 new homes at council-level rent, a new nursery and children's centre, and communal gardens.
In 2019, HfL will push ahead with four estate rebuilding projects. Work has already started at the Fenwick and Westbury estates. The Fenwick Estate in Clapham will see 46 new council-level rent homes built in this phase, and 64 council-level rent homes at Westbury.  Work is also underway at Hillside Gardens in Streatham, where four homes will be built.
Work will also soon start at Knights Walk in Kennington and at the South Lambeth Estate. At Knights Walk, 16 new homes at council-level rent will be built in Phase One.  Phase Two will add another 68 new homes. At South Lambeth, 30 new council-level rent homes will be built as part of Phase One. Planning applications will be submitted for a further 150 homes over the coming year.
All these schemes will see the council's Key Guarantees applied to mean every current secure council tenant living on these estates will be able to move into a brand-new home at council-level rent. There are also affordable options for resident leaseholders to help them to stay on the estate.
HfL Chairman Richard Reynolds said in the report: "This is an exciting time for Homes for Lambeth. In 2018 we took some important steps, including appointing both our Board and Executive Team.
"This gives us a team with housing planning, construction assets, housing management and financial experience. 2019 will see us welcoming our first tenants into their new homes at Lollard Street as well as achieving start on-site on schemes including South Lambeth and Knights Walk.
"We will also move forward in partnership with Lambeth Council and residents on Central Hill, Cressingham Gardens and the Fenwick Estate on plans to rebuild these estates. I'm looking forward to working with Lambeth Council and the Homes for Lambeth team to build the more and better homes that Lambeth desperately needs."