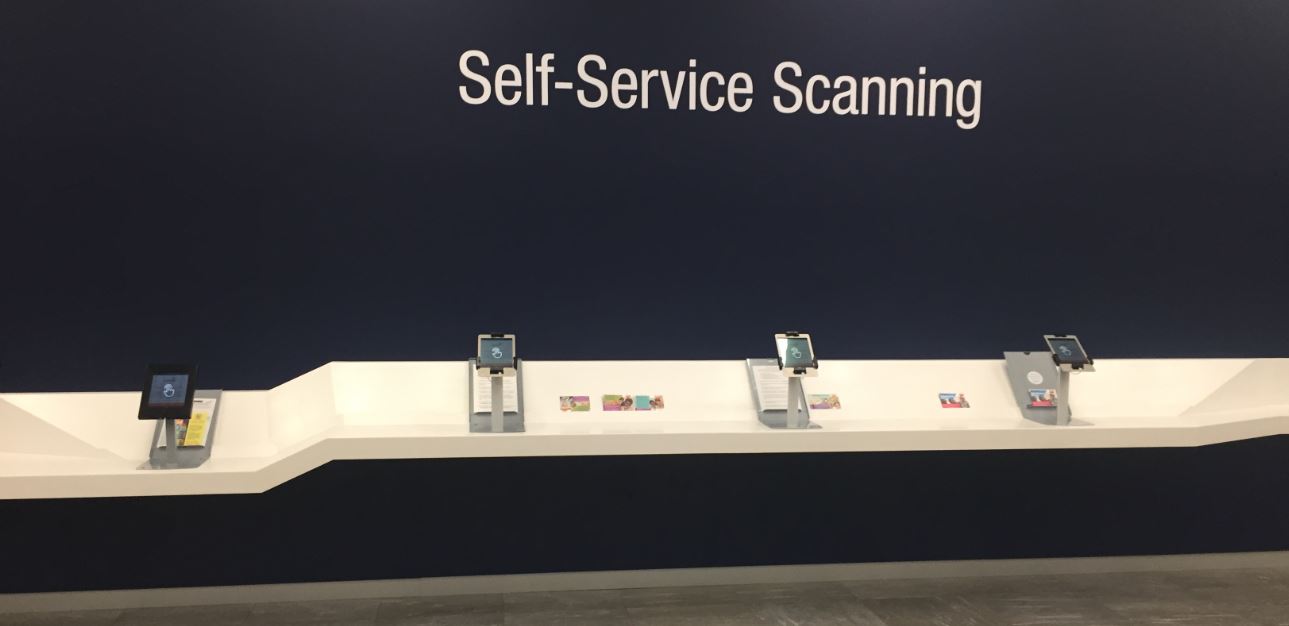 Every day, lots of people visit the council offices to provide documents as part of accessing various services that the council provides, like housing benefit, council tax and blue badges. Until recently, they had to wait for a staff member to scan the documents for them, leading to a longer visit and taking up lots of staff time which could be spent helping people with complex needs.
New scan stations mean that residents can now use simple Scan Stations to scan and submit their own documents directly into council systems, with a little help to use them if they need it. Once the document is scanned in, the customer is then given a reference number and the rest of the process starts automatically, speeding up overall process times.
We spoke to service users to find out what they thought of the new service:
"It's convenient because I don't need an appointment and I find it easy as I use a computer at home. This system is much better."
"Someone showed me how to use this the last time I came in so I thought I would do it myself today. It is really easy."
In addition, we are saving £100,000 operationally by not buying scanners, saving on space and not having officers scan for customers, instead allowing them to focus on further speeding up response times to enquiries.
Mairead Brophy from our Benefits service and Arnold Frazer and Siji Janardhanan from our ICT Services collaborated to host 25 local authorities at a Show and Tell day where they showcased Scan Station and its benefits in the hope of spreading the benefits across the country.
Next, we're going to be working to make more services, like school applications, available at the scan stations. We're also working to make it easier for people to submit documents on their own at home directly, without having to visit the customer centre.